My learning experience with French has been incredible. To be honest, when somebody asked me if I would like to learn another language besides English, I would always answer no. After all, Spanish (my native language) and English are some of the most spoken languages around the world. Why should I even bother with a third language?
Boy, was I wrong! The truth is, French has opened up a whole new world of possibilities for me. If I had known about it, I would've started my learning journey many years ago. However, like Robbie Williams once said, "There's no point regretting things."
My journey started almost by accident. You could say it was just a caprice, something unnecessary. Maybe it was, who knows. Let me share my story with you.
A Wedding
It all started with a wedding. No, I didn't get married. It was a cousin of mine who did. He worked at the moment for an international oil company. During an overseas training program, he met a Canadian girl. She happened to be from Montreal, the city with most French speakers after Paris.
They both fell in love and started a relationship. It wasn't long before they announced they would get married in Montreal. My cousin and I have always been close so I felt obligated to attend his wedding, not to mention I was excited about traveling to Canada for the first time.
On top of that, this was the perfect opportunity to pick up a new language. Even though most people in Montreal speak both French and English, I wanted to communicate with the locals in their native language (French). It was a challenge. The wedding was set to take place in August and it was already January. Time was of the essence.
Studying Books
Being a nerd, the first thing I thought of was getting a book. I searched on Amazon for the French books with the best ratings and bought one. It was Easy French Step-by-Step. I remember it perfectly.
The book came with a list of verbs along with their conjugations and some grammar rules. It also included vocabulary, survival phrases, and several examples.
I studied the book and guide, and although I learned a lot of things, I felt I needed something more.
YouTube
I started watching lots of French videos on YouTube. I discovered several channels that would become my favorite like French with Vincent, French with Alexa, Français avec Pierre, Français Authentique, Easy French, among others.
This helped me a lot. I learned an enormous amount of vocabulary, but most importantly, I started to tune my ear to spoken French, which is key to learning the language.
I still use YouTube to learn. It's one of my favorite learning resources.
Online Classes
I was learning through books, blog posts, and YouTube, but it was time to step it up. It was time to start taking lessons. However, my job at the time was very demanding, and I had a lot of financial obligations to meet. So, I couldn't spend too much money.
Looking for a teacher is not an easy task. It requires extensive research if you're serious about it. There are so many options on the market that it becomes overwhelming.
It turned out that Vincent, the creator of Learn French with Vincent, happens to give private lessons via Skype. I contacted him and set up a time. I enjoyed his lessons immensely, but due to our mutual obligations, it wasn't possible to continue.
Doing some research, I determined that the two best platforms for me were Verbling and italki. In the end, I opted for Verbling and used it for a long time.
Conversation Clubs
My learning experience improved after I started taking private lessons with a teacher. I learned a lot of vocabulary, expressions, grammar, improved my pronunciation and started talking to real French people. They were able to understand me! That felt great. Once you overcome the initial fear of speaking, it becomes easier.
However, there was still one problem. I needed to practice more. Practice makes perfect, we all have heard it.
As I mentioned earlier, my time was severely limited. But at the same time, I wanted to improve my French. To say that you truly master a language you have to be able to write it, read it, speak it, and understand it. That's where many French students struggle. They may be able to write, speak, and write, but when it comes to understanding spoken French, they realize they still have a long way to go.
That's how I found out about Meetup. This app changed my life. I joined a polyglot group and started attending regularly. On one of those events, I met a Congolese girl and we became good friends. She invited me to another conversation group that focused on the French language. I was hesitant at first, but I decided to go.
In the beginning, I just listened. Most members were either native or advanced French speakers. I felt intimidated but eventually overcame my fears and just started speaking. My fellow members would gently correct my mistakes. It has been one of the most gratifying experiences during my language learning journey.
Language Exchanges
The problem with meetups was they were always in person. I didn't have set hours at work, so it was sometimes impossible to attend. Also, the meeting location was too far from my office. If I could learn from home, I would have more flexibility.
That's when I found out about online language exchanges. I discovered many people wanted to learn Spanish and were willing to help with French in return. I decided to give it a try. What did I have to lose?
I used the Tandem app with mixed results. However, the one that helped me most was conversationexchange.com. There I found French, Swiss, Belgian, and Canadian partners. We exchanged contact information and had weekly sessions via Skype. It was quite an experience! Not only did I get to practice my French, but I also learned a lot about other cultures!
The major problem with online language exchanges is the time difference. Most of my partners live on the other side of the world. They are 7 hours or more ahead of me, so planning sessions is not that easy, but it's worth it.
Fun but Not Easy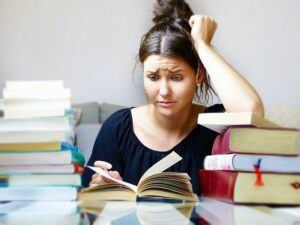 The journey has been long and enjoyable but not easy. It's been over 3 years since I started, but I learn something new every day and fall in love with the French language and culture each time.
Learning any language requires discipline and even sacrifices. For instance, you might have to get up earlier than usual to take a class, sacrifice your social life, drive long distances to meet with someone, learn to manage your time, invest in your learning, etc. They say nothing is free in life. There is some truth in that.
You also have to be constant and persistent. When I went to Montreal, a lot of people switched to English when I spoke to them in French. They could tell French was not my native language. I don't know if they didn't understand me at first. It was discouraging, but I didn't give up. I continued speaking in French until people replied in French too.
Some things won't make any sense. You might feel frustrated at times. You may feel you're not moving forward, but it's all part of the process.
I still have a lot to learn. Each day provides a new learning opportunity. Keep that in mind.
Conclusion
There are many reasons to learn French. It may be due to work, school, or personal reasons like my case. Whatever the reason be, you will face a lot of obstacles: time, money, fear, and life in general. Learning a new language requires discipline and a change of mindset.
The most important thing is enjoying the journey. Make the most out of it. The journey can be long and hard, but if we learn to enjoy the process, it will be more bearable. It can take months or even years to master a language. Don't give up!
What has your learning experience with languages been? What strategies have you followed? Why did you decide to learn a new language? How long have you studied? What would you recommend to newbies? Share your thoughts in the comments section below. Au revoir, les amis!