Did you know that you can learn French at home by just using your computer or cell phone? With all the advances in technology, you don't have to leave the comfort of your home to learn a new language. There's no need to sit in traffic or pressure yourself to make it to class on time.
There are many resources you can use both online and offline. You will have to pay to use some of them, but others are totally free! Free resources are a great way to get a head start on your learning process. You can later switch to a paid option, but you can do that later on.
But what resources can you use? What apps or websites do we recommend? What about those paid courses out there? What can you do if you don't have much money? Do they really work? Let's take a look at some resources you can use to learn French at home. Ready?
Traditional Video Courses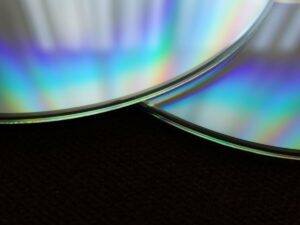 If you're an old-school learner, you might have tried learning something through video courses. Does Rosetta Stone ring a bell? It probably does since it has been on the market for over 25 years. You can learn a myriad of languages with its language courses.
Now, let me warn you, Rosetta Stone does not sell CDs or DVDs anymore. It's been three years already since it made that move. However, that doesn't mean you can't get the yellow boxes full of them. You will have to resort to platforms like Amazon or eBay to buy them.
The company now offers a subscription service for those interested. There are currently four prices:
3 months at $11.99 per month
6 months at $14.92 per month
24 months at $10.38 per month
Lifetime at $299
*Prices in USD.
Is Rosetta Stone any good? Well, there are mixed opinions about it. Some say it's too expensive for what you get, while others praise it highly. Some people claim they didn't learn anything, but you can hear the opposite as well. To each his own.
Rosetta Stone relies heavily on spoken French. It's fun and easy to use, although it can be repetitive at times.
Will you become a French expert by just using it? Definitely not. You will need more than that. However, it's still a great tool for beginners and intermediate learners. I will write a review of it shortly.
Books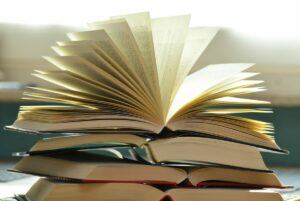 When used effectively, books are a powerful tool to learn French. They complement your learning. Whether they be hard copies or ebooks, book learning has never been out of style.
If you want to buy books to learn French, you can get them from Amazon. You can sort them by learning level, price, reviews, or publication date. There is a myriad of books for kids, adults, beginners, non-beginners, and everyone else in between.
You can focus on verbs, grammar, phrases, language for travel, short stories, novels, you name it. Some even include audio CDs or free access to their online platforms.
Some books with good ratings online are:
Easy French Step-by-Step, by Myrna Bell Rochester
Living Language French, Complete Edition, by Living Language
French All-in-One for Dummies, by Consumer Dummies
Learn French with Paul Noble, by Paul Noble and Harper Collins Publishers Limited
Fluent in French: The most complete study guide to learn French, by Frederic Bibard
Online Resources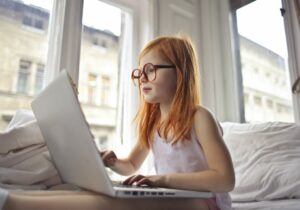 Many people prefer to study online. You can do it from the comfort of your home or on the go. It's more convenient for several reasons. You can study at your own pace with little to no restrictions. It's you who set the limit.
As we mentioned earlier, there are paid and free options. If you're interested in the latter, then studying online is for you! Below are some resources to learn French online without spending a dime:
Social media
Online newspapers
I wrote an article on the subject. You can check it out here.
There are also paid options out there. While it's true that you can start off studying for free, at some point or another you might want to consider a more complete course or one-on-one classes if you're serious about learning French. There are low-cost courses on Udemy and similar platforms and private lessons can be as low as $5 on iTalki. You don't have to spend a fortune.
Podcasts
Another great way to learn French is by listening to podcasts. Podcasts have become extremely popular in the last few years. Some of them are free, while others require a subscription.
Podcasts are very convenient to use because you don't have to be glued to a screen as compared to watching videos. You can listen to them while in traffic, when traveling, while you're washing dishes, doing the laundry, etc.
If you're an absolute beginner, I recommend checking out Learn French by Podcast. It's free to use. You just have to sign up, and you will have access to its library. All podcasts are free to listen to on iTunes. If you want to download the PDF guide with the transcript, you will have to pay $1 for each. Each podcast is about 10 minutes long. There is a wide selection of topics to choose from.
For intermediate learners, a good option is Le Journal en français facile. It's a news broadcast by Radio France Internationale (RFI). Each episode is about 10 minutes long and comes with a transcript. It's a great way to stay informed of what's going on in the world and practice your French listening skills. There's a new daily episode and they're all free!
For advanced learners, I recommend Arte Radio. It covers a wide selection of topics from music to TV to religion to politics to education and much more. Just browse their vast library, and you will find something interesting for sure.
Movies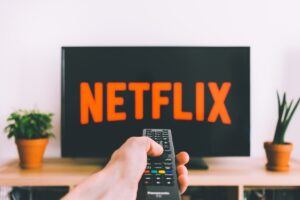 Who said it was not possible to learn a language and have fun at the same time? You can practice your French by watching your favorite movies. While it's not the same thing as taking a structured class online or reading a book, you can still learn vocabulary and improve your listening skills.
Chances are you have Netflix at home. While the number of French movies on Netflix is not as big as that of English movies, it's still significant.
Chrome has an extension named Language Learning with Netflix that you can add to your browser. You just have to select what language you're learning, and it will translate what's being said. But not just that, you can configure it to automatically stop if you want to take any notes at the end of each translation. On top of that, you can select if you want both French and English subtitles or just French.
I don't recommend this for beginners, but if you're at least at an intermediate level, you will do fine.
You can watch the full catalog of compatible French movies here. Learn more about it by watching the video below.
Songs
Last but not least, you can learn French with songs. I recommend listening to old music, as it's usually slower and easier to understand than contemporary music. You can find a good number of French songs, particularly on YouTube. Many of them come with lyrics in case you missed something. It's a great way to enhance your learning.
Final Thoughts
As you can see, the options to learn French at home are endless. If you're old-school, you can get a traditional course such as the ones from Rosetta Stone. However, unfortunately, they've fallen out of use for the most part. You can still get such material, but you will have to do some searching.
Whether you prefer structured lessons or something less formal, your best bet is to study online. There is a myriad of resources, some free, others paid, that you can use to learn or complement your learning. You can try YouTube, language learning platforms, language exchange sites, podcasts, online newspapers, and even social media.
Don't forget you can also learn French by watching movies or listening to music. This is a more relaxed approach and might not be suitable for absolute beginners, but you can give them a try.
Well, I hope you found this useful. As always, feel free to leave your comments or questions below. À bientôt les amis!