If you're a bookworm, then you must know that the most famous literary works ever come from places like England, Spain, and Russia. France, of course, is no exception. You may have heard names like Alexandre Dumas, Gustave Flaubert, Victor Hugo, and Albert Camus. They were all excellent French writers and their works are considered classics.
Today we will talk about the best French books of all time. Even though some of them were written centuries ago, they have stood the test of time due to their brilliance, influence, and relevance. The list includes novels, plays, tales, and novellas that have made us think, laugh, and cry. Would you like to learn more? Then keep on reading. Allons-y!
Le Misanthrope
Le Misanthrope is a play written in verse by Molière in 1666. By the way, did you know that Molière is considered one of the greatest French writers of all time? French is commonly called "la langue de Molière" (Molière's language).
Le Misanthrope is a satiric comedy that criticizes the hypocrisy and absurdities of society in the 17th-century. In it, we get to know Alceste, a man that has had enough of society, and Célimène, a young, coquettish woman. Even though she represents everything he hates, Alceste falls in love with her. The problem? He wants to withdraw from society and live a peaceful life, but she does not.
This book has been widely criticized since its publication. Nonetheless, it is considered Molière's best work by many.
Candide
Candide is a novella written in 1759 by Voltaire. He was a fervent opponent of Leibnizian (a German philosopher) optimism. Voltaire's dark humor is evident throughout the book, where he ridicules religion, governments, and philosophers, among other things.
In this book, we become acquainted with Candide, a young man that lives in a bubble. For some reason, his perfect life ends and he is forced into the real world. It is all too much for him, and he becomes disillusioned with life.
Candide was a scandal back in its time and it was banned for many years. Today, however, it is considered one of the most influential books ever written.
Le Rouge et le Noir
This psychological novel was written by Stendhal in 1830. There are various interpretations regarding the title of the book such as the tension between the secular and clerical interests of the main character or the then-popular card game rouge et noir (red and black).
Speaking of the main character, Julien Sorel is an ambitious young man that decides to try his luck in the church after seeing no future in the army. Eventually, he meets the wealthy Mathilde and sees in her the opportunity to advance in life. He seduces her, and his life changes for the better. However, an unfortunate mistake on his part will cost him dearly.
Stendhal's novel had such an impact upon society that he's considered the creator of the psychological novel. Many critics agree that his masterpiece was ahead of its time.
Les Trois Mousquetaires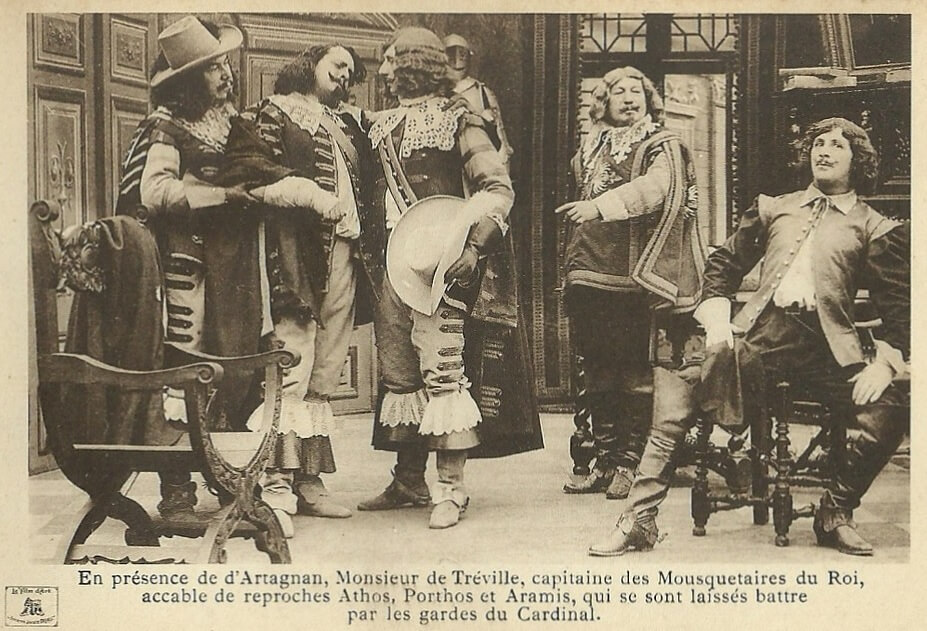 Who hasn't heard about the three musketeers? There are numerous movies and even cartoons based on this book. It is a historical adventure novel that was written by Alexandre Dumas in 1844.
Dumas introduces us to d'Artagnan, a young man that leaves his hometown for Paris in hopes of joining the King's musketeers. He becomes friends with Athos, Porthos, and Aramis, who happen to be distinguished members of the Musketeers of the Guard.
Even though the book is considered an adventure novel, it also touches on the abuses and injustices committed by the government of that time. The book is filled with hilarious situations and makes us reflect on the importance of friendship, loyalty, and honor. It is easy to read and an all-time favorite.
Le Comte de Monte-Cristo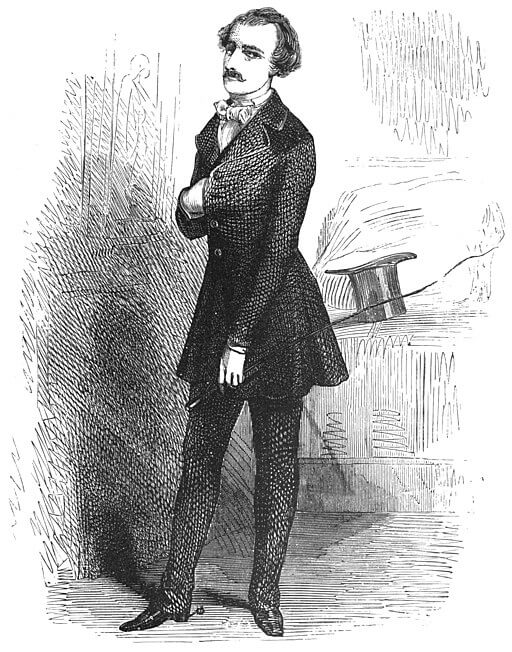 A story of injustice, vengeance, mercy, and forgiveness, this book was written by Alexandre Dumas in a serialized format between 1844 and 1846.
As we turn the pages, we learn about the story of Edmond Dantès, a young sailor that is falsely accused of treason and imprisoned as a consequence. He manages to escape and finds a treasure that will enable him to go back to France as the Count of Monte Cristo. He is ready to take revenge on all those that wronged him.
This book has been adapted to countless plays and movies and numerous references about it have been made in popular culture. It is a must-read.
Madame Bovary
Madame Bovary was written in 1856 by Gustave Flaubert. It was his debut novel and became notorious for the scandal that ensued its publication. Public prosecutors considered it obscene.
The story revolves around Emma, a beautiful, provincial girl that is unhappy with her existence. She marries a good-hearted but unambitious doctor, and her only contentment is reading romantic novels. Nothing gives her joy, not even the birth of her daughter. She finally decides to carry out her fantasies and gets involved in extramarital affairs. However, her experiences differ greatly from her novels.
Madame Bovary is one of the finest examples of realism. Its influence can be seen in other writers' works such as those of Marcel Proust, Virginia Woolf, and James Joyce.
Les Fleurs du mal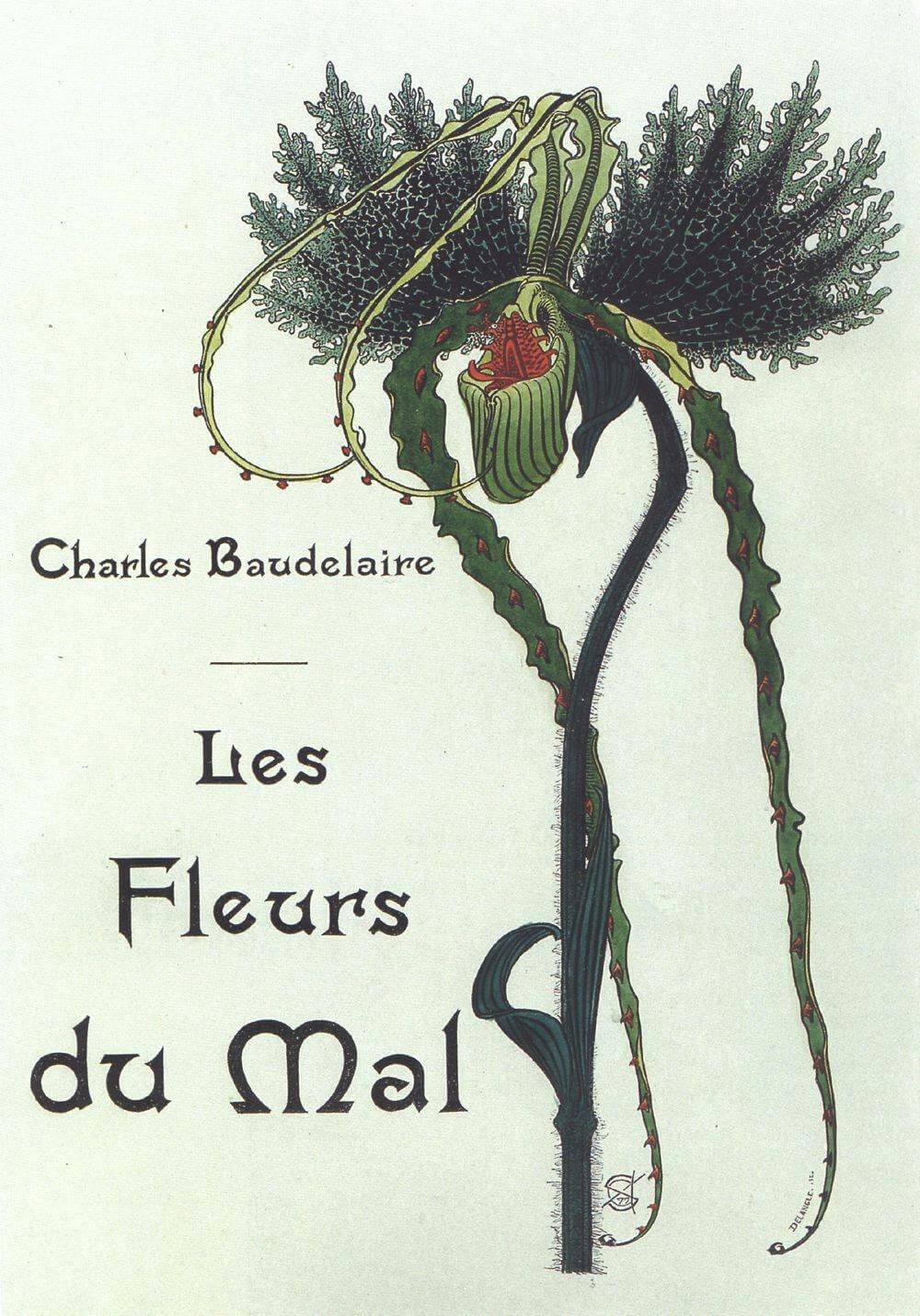 This scandalous masterpiece was written by Charles Baudelaire in 1857. The book is a collection of poems that are related to each other. It touches on taboos at the time such as sex, homosexuality, alcohol, and drugs.
Right at the beginning, the author warns us about the content of the book. Baudelaire was not a romantic poet like those of his time. He was not afraid to explore the highness and baseness of humankind. Even the title ( Flowers of Evil) is an indicator of what we are about to read.
Six poems were censored for being considered immoral. Nowadays, it is considered one of the most influential French books ever.
Le tour du monde en quatre-vingts jours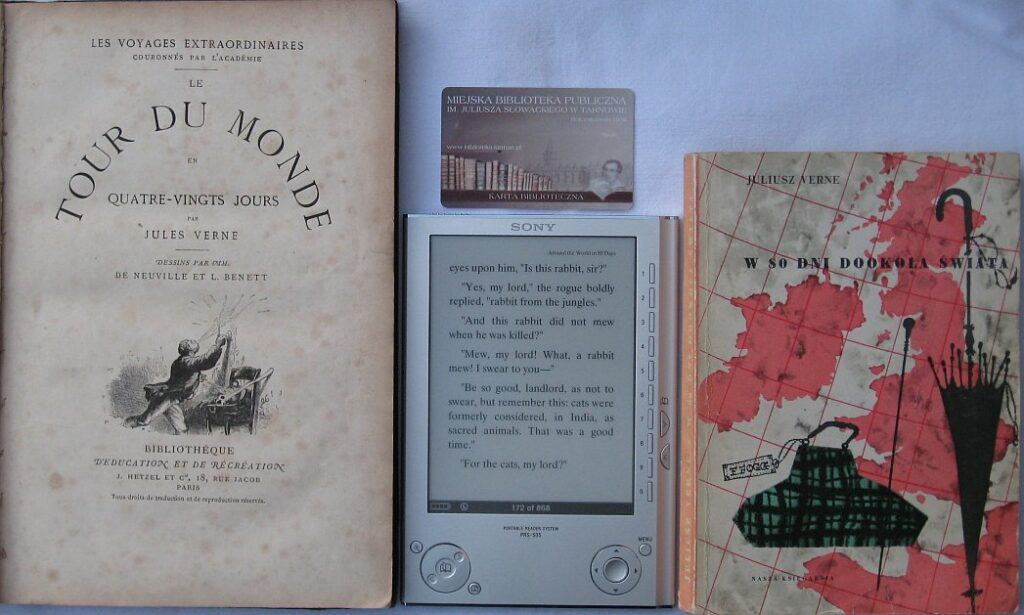 This travel adventure novel was written by Jules Verne in 1872. It is probably the most popular of Verne's voyage adventure novels.
Here the author introduces us to Phileas Fogg, a rich Englishman that is a member of the prestigious Reform Club. After reading about the new railroad in India, he bets his fellow members half of his fortune that he can travel around the world in 80 days or even less than that. To do this, he hires a French guy as his valet. Together, they will undergo a series of perils and adventures as they travel through different countries.
The narrative of the book is so rich and lively that it became an immediate success. It was translated into several languages and adapted to movies and plays.
Bel-Ami
This novel was written by Guy de Maupassant in 1885. He wrote it at the height of his career. His novel is filled with cynicism and frankness, making his characters more human and allowing us to see them in a different light.
George Duroy, better known as Bel-Ami, is a young and ambitious journalist. He becomes corrupted in his quest for power and wealth. He turns into a social climber that seduces, manipulates, and blackmails wealthy women to reach his objectives.
De Maupassant teaches us that love and ambition are inversely related to each other. Love is just a manifestation of ambition, and we shouldn't be scared of the latter. It is said that he was similar to the main character of this book in the sense that money mattered to him a lot, but that's a different story.
Cyrano de Bergerac
This play was written in 1897 by Edmond Rostand. It is broadly based on the life of a real Cyrano de Bergerac.
This work is set in 17th-century Paris and tells us about the emotional problems of the swashbuckling Cyrano. He has a big nose and feels insecure because of that. He feels that no woman could ever love him. He falls in love with Roxane but doesn't dare to court her. Instead, he writes poems and love letters for another man to recite to her.
We owe this play the introduction of the word "panache" into English. To have panache means to have a stylish, original, and very confident way of doing things that makes others admire you.
À la recherche du temps perdu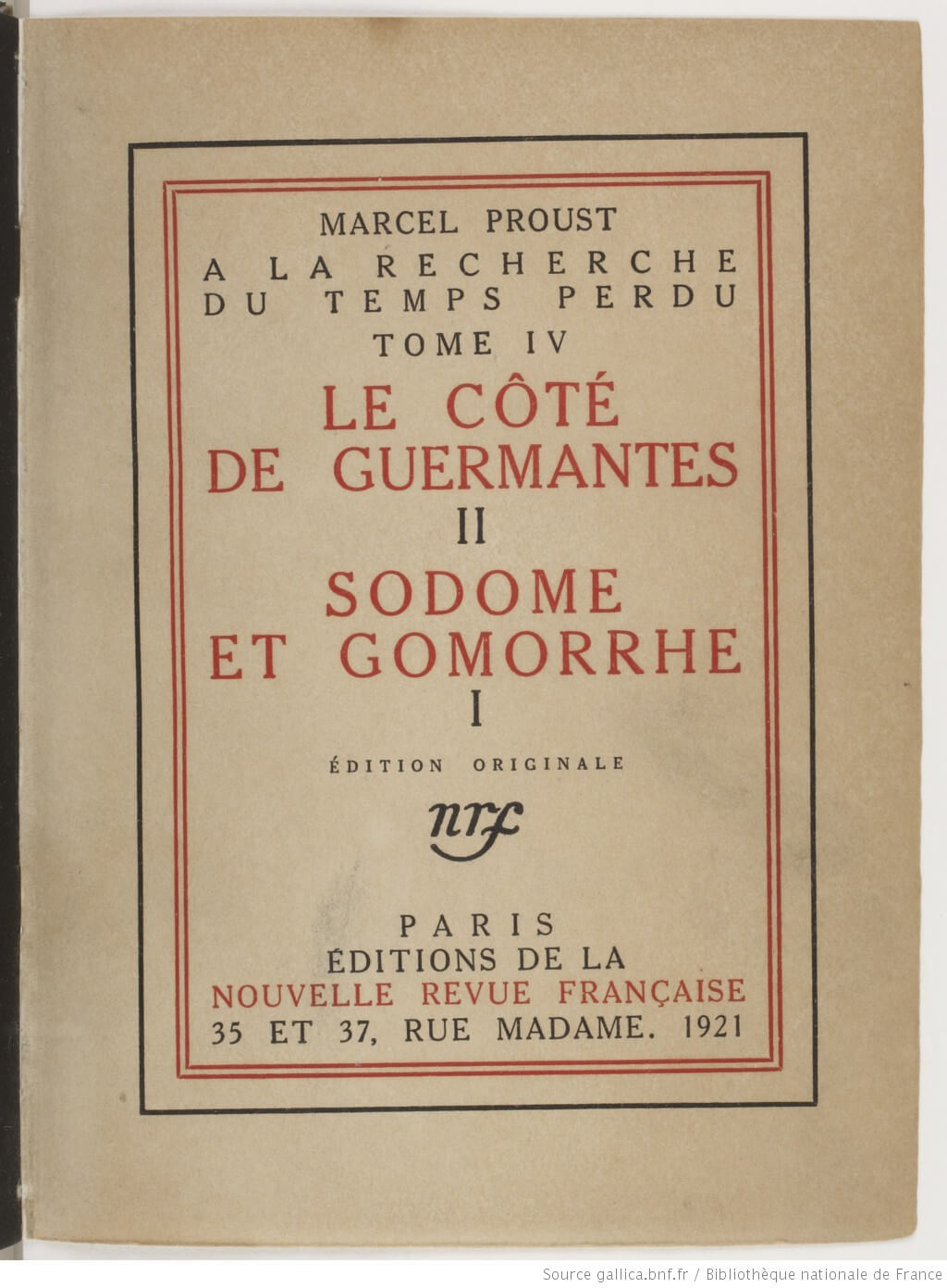 This novel was written by Marcel Proust in 1913. It was initially published in seven volumes. He even had to pay for the publication of the first volume since various editors turned him down.
In it, we follow the narrator's journey of self-discovery from a happy childhood into miserable adulthood in the late 19th and early 20th-century French high society. The author makes us meditate about love, memory, time, and death. Even though it seems everything is lost, he realizes there is still hope.
The novel is based on his own life. He started writing it after he had an involuntary recall of a childhood memory. It is considered the major work of French fiction of the early 20th century.
Le Petit Prince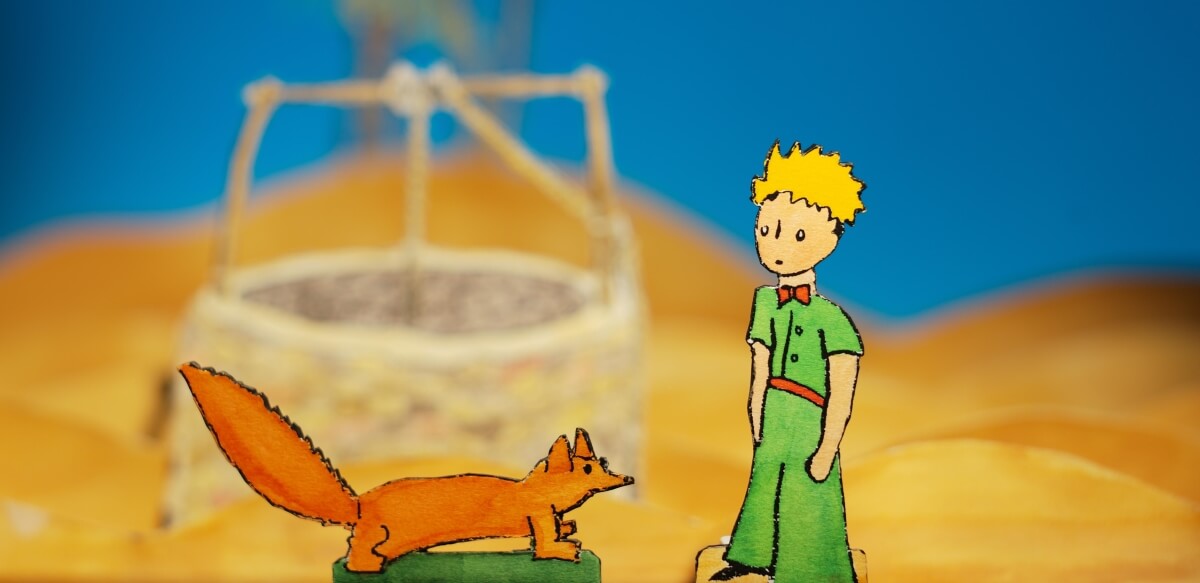 Le Petit Prince is a novella written by Antoine de Saint-Exupéry. He was a French aristocrat, writer, and aviator. His work was first published in the U.S. since it was banned in France during World War II.
The story revolves around a child, the little prince, who leaves his planet because he feels lonely and can't trust anyone. During his travels, he runs into a pilot stranded in the Sahara Desert. While the latter tries to fix his plane, the little prince recounts his life story. We learn that he has visited six other planets besides Earth, and in all of them, he has only met narrow-minded, irrational adults.
The book touches on subjects such as friendship, loneliness, love, and loss. It is unknown whether this book was intended for kids or adults, but it is widely read and enjoyed by people of all ages.
"And now here is my secret, a very simple secret: It is only with the heart that one can see rightly; what is essential is invisible to the eye."

― Antoine de Saint-Exupéry, The Little Prince
La Peste
La Peste is considered one of the greatest existentialist novels ever. It was written by Albert Camus in 1947. It stresses the powerlessness of man to change his destiny. The book reminds us of Franz Kafka's The Trial.
Camus based his novel upon the cholera epidemic that decimated the population of the Algerian city of Oran. The locals did not heed the warning signs of a new "plague" that hit their town until it was too late. The consequences will be tragic and everyone will suffer the consequences of their bad decisions.
The sales of La Peste soared in 2020 when the COVID-19 pandemic became a reality. Many people compare what happened in the book to what's happening in the world right now.
Le Deuxième Sexe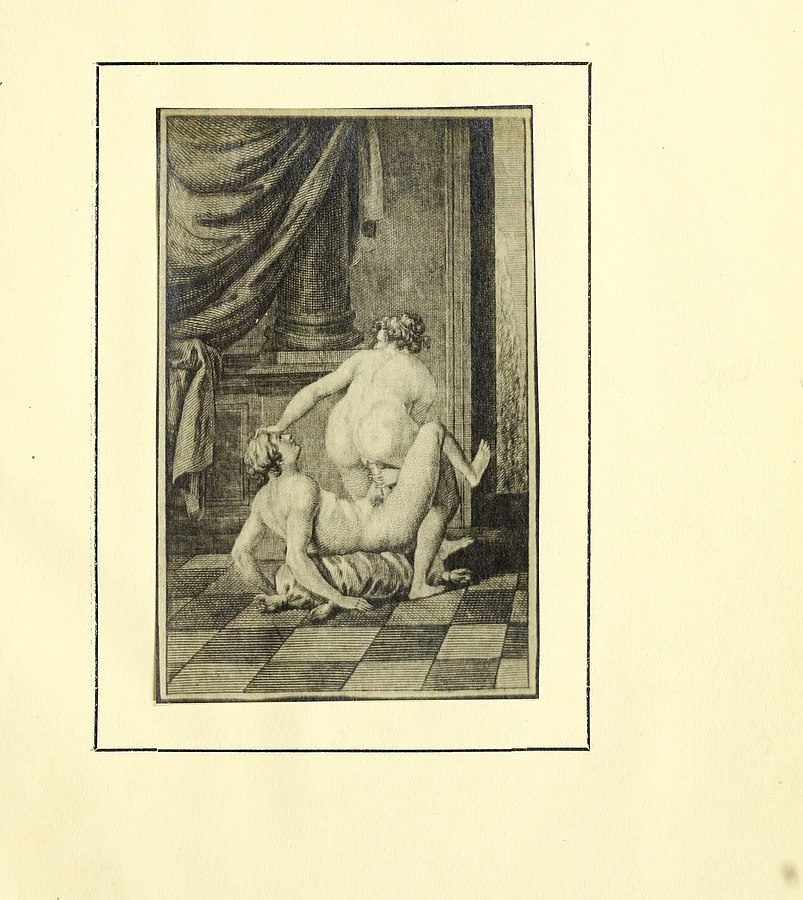 This book was written by Simone de Beauvoir, another existentialist writer, in 1949. It has been translated into 40 languages and was included on the Vatican's List of Prohibited Books due to its controversial themes.
De Beauvoir explores the role of women in Western society and criticizes the inequality between women and men. Men represent the subject, while women are just an object. They're not considered essential and must be submissive. It's not something new but something that has been going on for ages.
De Beauvoir is considered one of the pillars of feminism ever since, and her work is a must-read for any self-proclaimed feminist.
Les Misérables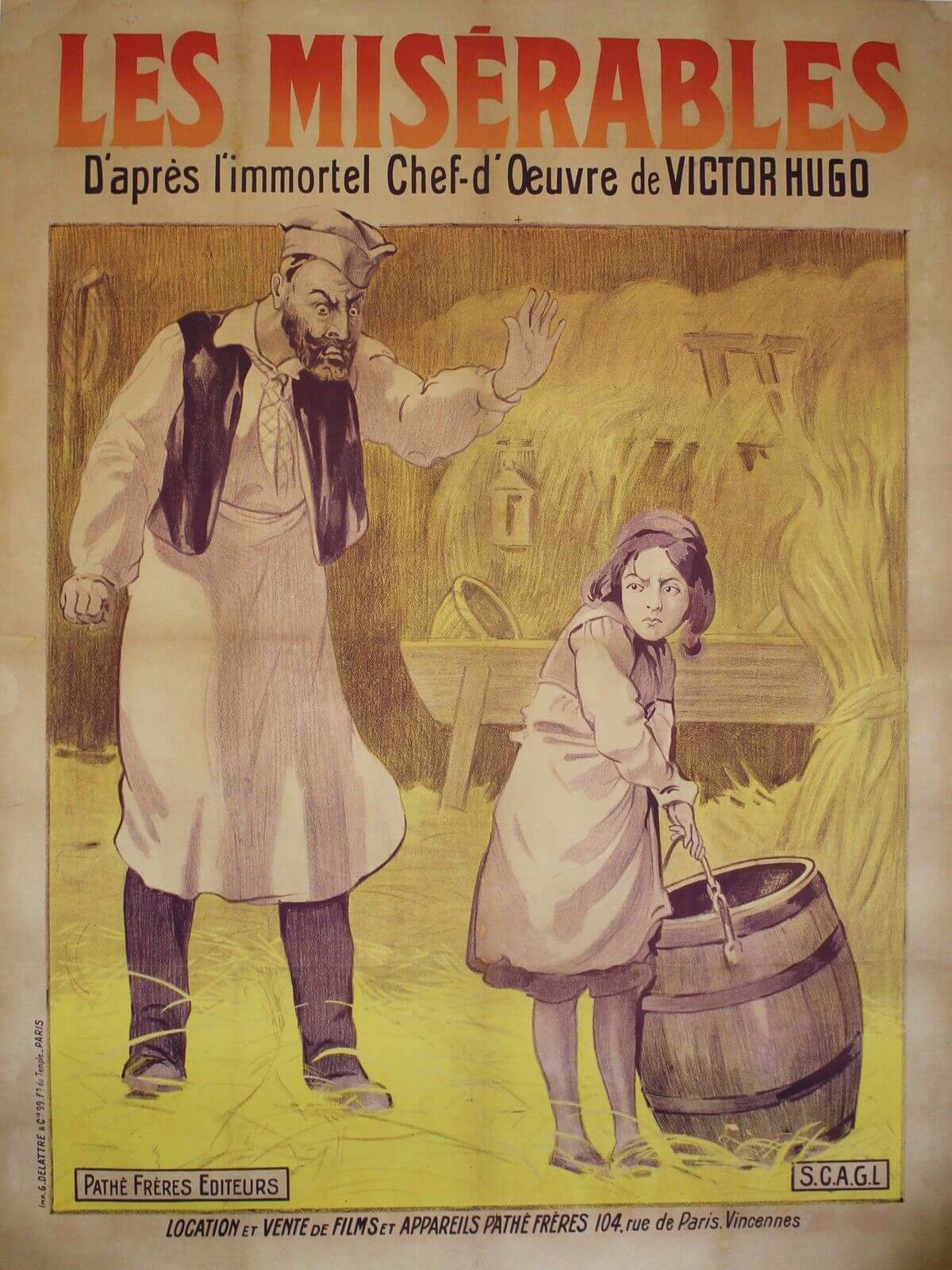 No French literature list can be ever complete without this book. This masterpiece was written by Victor Hugo in 1862 and is considered one of the greatest novels of the 19th century.
Les Misérables is a story of injustice, love, and heroism. Here we get to know Jean Valjean, a former convict that seeks to redeem himself and leave his past behind. He becomes a successful businessman and politician. Regardless of that, he is constantly pursued by the police inspector Javert, who wants to send him back to prison. Eventually, he gives himself up for the sake of this adopted daughter and her husband.
Les Misérables is a representation of Parisian society and the underworld during the 19th century. It became an instant success, although it was widely criticized by other writers of that time, who considered it to be too sentimental or superficial.
Conclusion
There you have it. Today we saw a list with some of the best French books of all time. We tried to cover different genres to ensure everyone finds something interesting. Even though some books were written many years ago, their themes remain as present as ever.
I don't recommend these books if you're an absolute beginner. You need to be at least at an intermediate level.
Have you read any of the books mentioned above? Which one was your favorite? Let me know in the comments below. Au revoir les amis!
Let's Learn French!

Are you ready to take your French to the next level? I'm glad you are! Whether you are a beginner or an intermediate/advanced learner, I can recommend a few options for you.
For starters, if you're someone who likes to study on his own, I recommend the following programs:
Busuu
Mondly
Rocket Languages

However, if you would like to hire a teacher/tutor, I recommend you try the following:
italki
Lingoda
Preply

Feel free to check my site to learn about more resources. Don't forget to check back often to learn more about the French language and culture. Salut!