Have you ever tried learning French online? Is that even possible? Why, yes! With so many resources at our fingertips, it's easier than ever before!
Long gone are the days when books were our only option to learn a language. Those long, boring books were a nightmare, but luckily now, we have way more options to choose from. We can even study from the comfort of our own homes.
What's even better, some of these resources are free! If money is tight, studying online is a good start. Many of us did it and then hired a tutor.
So, where can we study online? Let's take a look!
YouTube

Believe it or not, YouTube is full of learning resources including French. You can find anything (or almost anything) you need for your learning. 
If you're looking for grammar lessons, you can try YouTube. If you want to practice your listening skills, you can try it as well. The same applies if you want to learn vocabulary or have more specific questions. The options are endless!
Many French teachers upload their courses to this online platform. Well, they're basic lessons or previews of their courses, but they help a lot. This is how I started learning French.
We have to remember it's a business, so we can't expect everything to be free. But hey, we didn't have these resources in the past. Nonetheless, YouTube is a good starting point. 
Not only can you take courses on YouTube, but you can also watch movie clips, music videos, vlogs, news, and lots of other content. Whether you're a beginner or an advanced learner, you will always find excellent resources on this platform.
Language Learning Platforms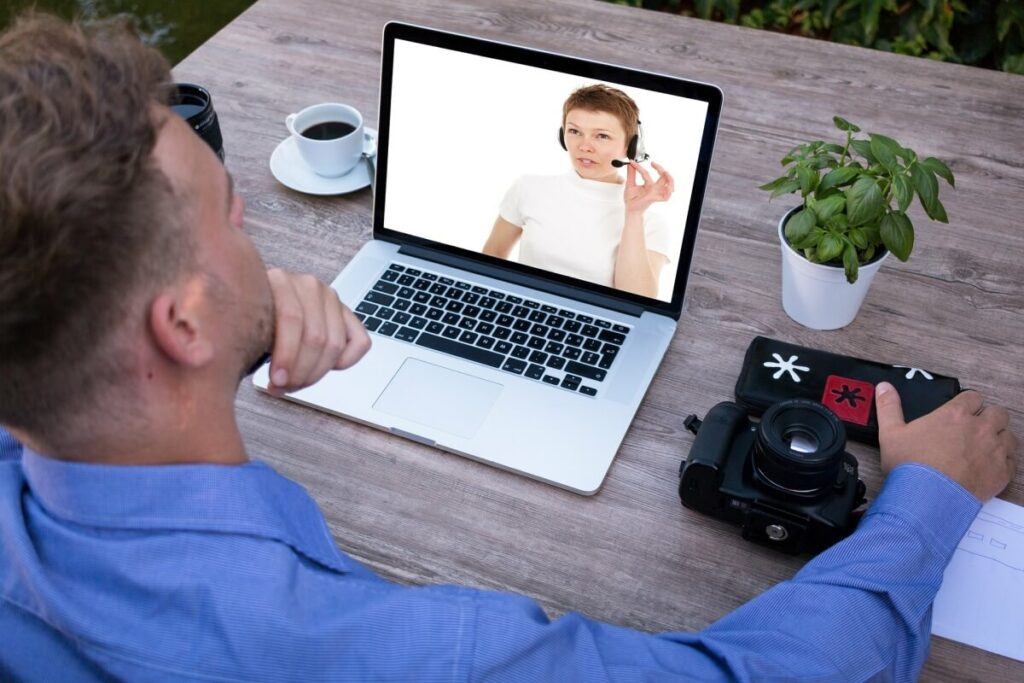 If you're serious about your learning, you should consider hiring a private tutor. It's not as expensive as you might think. Hourly rates are as low as $5!
By hiring a tutor, you will be able to progress more efficiently. Each tutor has a different teaching style. Some are more formal, while others are more laid back. 
You don't have to study with the same tutor all the time. You can try studying with a few and compare. I have done it, and it has worked for me.
One of the best things about these platforms is that you can set your own schedule and study at home or wherever you are. You can pay for a single lesson or buy in bulk and get a discount. Think of it as a marketplace where lots of tutors offer their services. 
Some of the best platforms out there are Verbling and iTalki. However, not all platforms give you the option to hire a tutor. Some of them only host learning resources and forums where you can get quick answers to your questions. If you want unlimited access, you have to go premium. 
Language Apps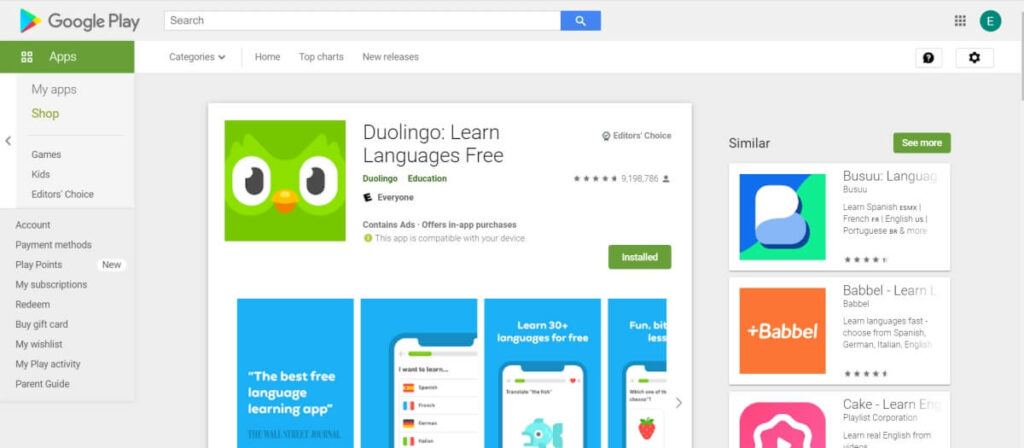 Have you ever heard of Duolingo? It's probably the most famous learning app in the market. However, it's not the only one.
Among its competitors, we could mention Memrise and Babbel. These apps are great, especially for beginners. They are gamified with images, flashcards, audio, and video. You get awards as you advance levels. You won't get bored at all.
They are very convenient. You just download them to your phone, sign up, and you're good to go! It doesn't matter if you have an Android or iPhone.
Some of these apps are free like Duolingo, while for others like Babbel you have to go premium to access all features.
Who doesn't have a smartphone these days? Besides, you can try as many apps as you want and see which ones work best for you. You don't have to restrict yourself to just one app.
Language Exchange Sites
Did you know that many people are constantly looking for native speakers of certain languages? Many French speakers are willing to help someone with their French in exchange for help in another language.
I have followed this strategy, and it works. That's how I found native French speakers who have helped me a lot. They help me with French, and I help them with Spanish in return. It's a win-win.
A great site for finding native speakers is Conversation Exchange. You just sign up and start looking for native speakers of your target language. You can filter them by location, gender, age, communication preferences, etc. Many of them are willing to chat with you on Skype or Whatsapp. You can even meet them in person once you have known each other for some time.
What I like about this site is you don't need to be at an advanced level to start using it. Let's say you're a beginner in French. Well, there must be a French speaker that wants to learn your native language but is a beginner just like you. Since you're both beginners in your target languages, chances are you will get along nicely.
Another option for exchanging languages is Tandem. This is not a site but an app. It's similar to Conversation Exchange, although I would say it attracts a younger crowd.
Social Media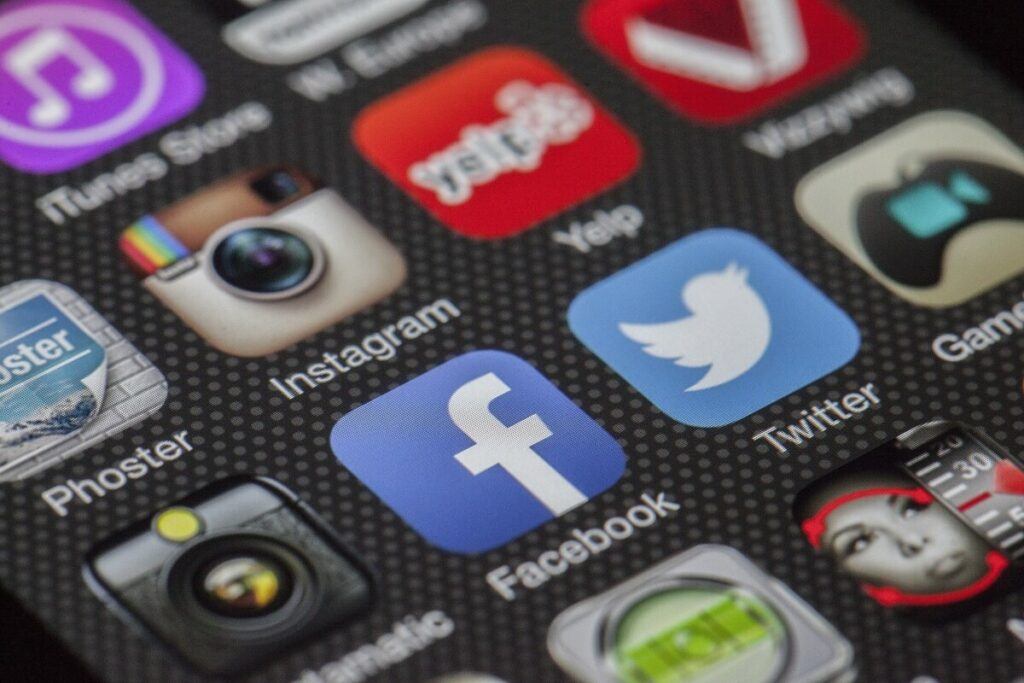 We can't just ignore social media. Some people don't like it for several reasons. We won't talk about that here. However, it's a great way to learn and/or practice your French.
Many French teachers have Facebook, Twitter, Instagram, and Pinterest and upload content there regularly. You can follow them and learn new things every day. It may not seem much, but it all adds up to your learning. 😉
Another reason to use social media to learn French is that many newspapers and magazines upload content there. Some of the most famous French newspapers are Le Monde and Le Parisien.
Reading online newspapers is a great way to enhance your vocabulary and grammar. You will learn formal French as compared to what you would learn somewhere else.
At the same time, you can learn a lot of expressions from native speakers by looking at the comments below the articles. Isn´t that great?
Bottom Line
There is no excuse for not learning French if you really want to. The Internet has so many resources at your disposal, both free and paid. It's not necessary to spend a fortune to learn.
You can study from the comfort of your own home or wherever you want. If you hire a tutor, your lessons can be as formal or informal as you want. Learning French doesn't have to be boring!
Thanks to technology, the world is connected in real-time. You can contact someone thousands of miles away and have a video conversation. This was not possible before.
You can try all of the options above and see what works best for you. Take your time, and you will learn for sure.
What do you think? What would you add to the list? Let me know in the comments below. Au revoir!
Let's Learn French!

Are you ready to take your French to the next level? I'm glad you are! Whether you are a beginner or an intermediate/advanced learner, I can recommend a few options for you.
For starters, if you're someone who likes to study on his own, I recommend the following programs:
Busuu
Mondly
Rocket Languages

However, if you would like to hire a teacher/tutor, I recommend you try the following:
italki
Lingoda
Preply

Feel free to check my site to learn about more resources. Don't forget to check back often to learn more about the French language and culture. Salut!