Chances are you are interested in learning French, but you don't have much money to spare. Same here. Money has been tight these days, and the financial situation worldwide doesn't seem to get any better.
What if I told you it's possible to learn French online…for free?! Yes, you don't have to spend a single dime to learn this beautiful language. I know from experience.
Although free resources are limited and don't compare to private lessons with a teacher, they're a good start nonetheless. You can learn the basics and gain some confidence before trying the real thing.
But how and where can you find free online resources to learn French? Don't worry. We've got your back. If I caught your attention, keep on reading to find out.
Language Apps
If you have an Android or iPhone, you have access to a myriad of mobile apps. Not all of them are totally free, but many offer basic features that can help you a lot if you make good use of them.
The good thing about apps is the wide variety you have at your disposal. Some are gamified, while others take a more academic approach. You can be a kid, a teen, a housewife, a businessman, a retiree, or someone in between. It doesn't matter. There are apps for everyone and everything!
I recommend the following apps to start learning French:
Duolingo
Memrise
Rosetta Stone
Babbel
Bluebird
HelloTalk
For a comprehensive list of apps and their most important features, you can read this post.
Free Courses
Believe it or not, there are free French courses for all levels. You can learn basic grammar, vocabulary, pronunciation, slang, among other things. I recommend you try a few, pick one or two, and stick to them.
Below are some cool sites to start with:
The French Experiment. Great for beginners! You can learn lots of vocabulary and grammar. Oh, and you can also listen to short stories while reading the transcript provided.
BBC. Free courses for kids and adults of all levels. The site is no longer updated but contains a lot of learning resources for your review.
E-Learning French. The site offers two free courses: one for beginners and one for intermediate learners. Each course comes with 12 lessons, including quizzes and exercises to test your knowledge.
French by French. Great for all levels. You have access to audio, songs, text, comics, and more.
TV5Monde. One of the most complete courses out there. You have access to free exercises, quizzes, dictations, articles, games, and videos. Besides, if you teach French, you also have access to free teaching resources.
Free Podcasts
Podcasts have been in vogue in the last few years. They became especially popular with the advent of the iPod in the early 00s and have remained popular ever since. They cover a wide array of topics from business to food to travel, etc. Think of them as radio On-demand.
Podcasts are more convenient than videos since you don't have to stare at a screen the whole time. You can go about your business while listening to your favorite podcast. You can listen to them while you clean your house, on your lunch break, or on your way to the office.
Podcasts can be found on platforms like Spotify or iTunes. All you need is a computer, a tablet, or a smartphone and an internet connection.
Some sites worth checking out are:
Some of them offer free transcripts for your convenience, while for others you'll have to pay.
French News, TV, and Radio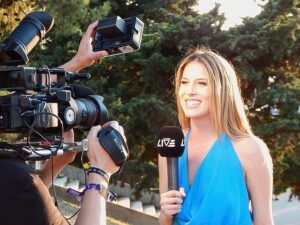 You don't have to live in France to access French media. Thanks to the magic of the internet, you can keep up to date with what's going on in the world. No TV, radio, or newspapers needed.
The good thing about traditional media is that the French used there is generally more proper and easier to understand for non-native speakers. TV presenters, radio hosts, and journalists are people that studied for many years, so they know the importance of enunciating and writing everything correctly to get their message across.
Some excellent resources in this regard are:
Free Movies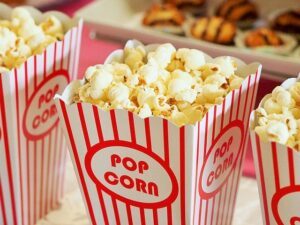 If you're a cinephile like me, you will probably be interested in finding French movies. Not everything has to be boring lessons, news broadcasts, or long articles.
Sure, there's Netflix and Amazon Video, but they're not free. You have to pay for a membership, and the selection of movies is not that good. Luckily, there are sites where you can watch French movies for free!
You can check out the following sites:
Disclaimer: These sites are for reference only, and I'm not endorsing them in any way. Make sure it is legal in your country of residence before streaming or downloading any movies.
Language Exchanges/Tandems
Practice is key when learning French. You can read a thousand articles, watch a lot of videos, and study for hours, but all of that will be useless if you can't speak it. Some people say they speak a language because they kind of understand it, but when they try to speak it, they just can't do it.
The best way to practice a language is by practicing with native speakers. But how can you do that if you don't live in France or another French-speaking country? It's quite simple: engage in a language exchange.
All you have to do is find a native French speaker that wants to learn your native language. There are many online platforms out there, but the one I highly recommend is Conversation Exchange.
Once you find a language partner, you can establish communication via Skype, Zoom, Google Hangouts, Facetime, Whatsapp, or whatever you both agree on. I have met several French speakers this way, and we have even become good friends.
Alternatively, you can try Facebook. You can connect with people through some groups such as:
YouTube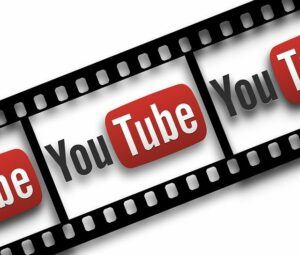 Last but not least, we have YouTube. It hosts one of the largest collections of learning and entertainment resources in many languages, including French.
By using YouTube, you have access to a ton of language courses, music videos, podcasts, news broadcasts, vlogs, radio stations, tutorials, and even some movies! Lots of resources to enhance your learning and make it an enjoyable experience.
Who would have thought you can use YouTube to learn a language, huh?
Final Thoughts
As you can see, it's not that complicated to learn French online for free. The possibilities are endless! It's just a matter of searching.
Money shouldn't stop us from pursuing our goals. If learning French is one of your goals in life, you can make it happen. Education has changed and continues to change. We don't have to attend live classes anymore. We can study from the comfort of our own homes.
Thanks to the advancement of technology, we can study wherever we are, and best of all, at a low cost or even for free!
As I mentioned earlier, all of these resources are great, but you will eventually need to study with a teacher. Don't worry if you can't afford one just now. You can start taking advantage of all the free resources available, and by the time you hire a teacher, you will have a good foundation to continue your learning.
Have you used any of the resources covered in this post? How did it go? Let me know in the comments below. Au revoir, les amis!