Unless you live in France, it can be hard to know French people. But that does not mean it's not possible. Fortunately, we have a lot of options to make friends in other countries, even though we're thousands of miles apart. All we need is a little creativity, and you'll learn how to make French friends in no time!
Having friends in other countries has a lot of benefits for us, which we will discuss below. It's an important part of knowing another culture. Yes, when you learn a new language, you have to get to know the culture too. They go hand in hand.
Okay, so, what are the best ways to make French friends? Which apps or websites should you try? What other options are there? Let's find out!
Student Exchange Programs
Let's start with the traditional ways of making friends. When we're younger, the first friends we make are either neighbors or classmates. It's way easier to make friends at an early age. Some of those friendships last forever. But what happens when you want to make foreign friends?
If you're in college, I recommend checking out if your school offers a student exchange program. Colleges and universities usually have agreements with foreign schools where they allow their students to move to another country and study there for one or more semesters.
France is famous for art, gastronomy, and fashion, so if you're majoring in any of those, chances are you might be able to move to France by signing up for an exchange program. This is a great way to make friends abroad who are the same age as you and share similar interests.
Some schools give you the option to stay on campus or with a host family. Either way, you will be able to spend time with French people, practice your French, and make friends!
Couchsurfing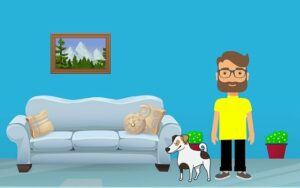 What if you're not a university student anymore? While it's certainly harder to make friends once you graduate from college, it's not impossible. Another option you can try is to travel. Just travel?
If you're an extrovert, you can easily make friends on the street, at a restaurant, a bar, etc. But if that's not your case, don't worry. There's always a workaround.
For all those who would like to travel and make friends abroad but are a little shy to approach strangers, I recommend Couchsurfing. It's a platform where people from all over the world host travelers from other countries. The objective is to create a global network of hosts. Most people start as guests but become hosts later. The idea is to give and receive.
On your next trip to France, look for Couchsurfing hosts. Look for people who share your interests. Not only can they host you, but they can also be your guides and become your friends. It's always better to visit a city with a local. What's even better, he/she might introduce you to other people.
Couchsurfing also hosts language exchange events periodically where you can meet people from other countries. Chances are there are French people in your city that attend those events.
Local Events
Not all hope is lost if traveling to France is not an option. The Francophonie is present all over the world. There are cities with a significant French population.
The French consulates and the Alliance Française often host events to promote French culture and language. Such events include movie screenings, concerts, plays, art exhibits, wine tastings, and even cooking classes! Some of them are even free to attend.
The most important event is the 14th of July celebration. There are events in many countries of the world around that date. You will meet French people for sure during those events. I highly recommend you attend one of those events at least once. Who knows? You might make one or two friends there and keep contact thereafter.
Meetup
Let's talk about apps now. One of the most used in this regard is Meetup. It's not necessarily an app to make foreign friends. Instead, it's a local app that connects people with similar interests. Several categories include diverse groups: bowling, board games, music, movies, photography, languages, eating out, literature, etc.
It was precisely under the Languages category that I got to meet a lot of French friends. In Houston, where I live, there is a group called The Houston French Language and Culture Meetup Group. Its members get together once a week to speak nothing but French. However, they're not restricted to conversation practice only. They also go out to eat, watch movies, dance, etc.
Not all members are French, but most of them speak French at an intermediate or advanced level. It's a great way to connect with francophones and francophiles.
Meetup has both a website and a mobile app. I recommend you check it out. You might find something interesting.
Another similar app is InterNations. However, unlike Meetup, InterNations is focused on ex-pats. It frequently organizes events attended by foreigners. You could use it to find events centered around the French culture.
 Other Websites and Apps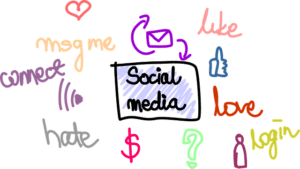 The problem with all the options mentioned above is they require you to attend in person for the most part. However, due to the ongoing pandemic, that is complicated or even impossible in some areas. What can we do then?
You can try language exchange sites. The one I recommend is conversationexchange.com. You can find people from all over the world interested in learning another language and making friends. That's how I came to know a couple of good friends. I had even made plans to visit them this year, but that will have to wait.
Italki also offers a language exchange under its community section. You will find someone for sure who wants to learn your native language and who might help you with your target language. You can practice your French and make a few friends along the way.
You're not restricted to language exchanges, though. You could try sites like interpals.net. Although it does offer a language exchange option, you don't have to do that if you don't want to. You can simply connect with others and chat about random stuff on the site. Down the road, you can exchange contact information and keep in touch via Skype, Facebook, or Whatsapp.
Another option is Facebook. Yes, Facebook! There are several groups you can join. Most of them are private, but once you get approved by the administrators, you can participate in the discussions and meet other people. You can try groups like French Everything and Frenchies.
Benefits of Having French Friends
There are many benefits of having French friends. Of course, you will have someone to speak French with, but there's more than that. Below are some benefits you might consider:
Experience French culture firsthand. You will be able to learn things you don't learn in textbooks or at school. When you get to spend time with French people, you get to know them better, understand more about their culture, how they think, why they do this or that, etc. They can even teach you to cook one or two dishes, and you might even pick up a new hobby.
Open your mind. Exchanging cultures allows you to become more sensitive to the needs and mindsets of other people. What might be normal in your culture might not be in your friend's culture and vice versa. You can always learn new things from foreigners and even challenge your beliefs.
Build/Grow Your Network. Having contacts in any industry is essential. You never know when you might need them. Your friend might not be able to help you directly with something, but he might know someone that can. You should especially consider this if you have ever thought of moving to France. The more contacts you have, the better.
Save on Lodging. If you have foreign friends, you could stay at their place and save some money, not to mention it's one of the most enriching experiences you can ever have. They can introduce you to their circle of friends, and you would be able to have a more authentic experience than if you just visited on your own. Just make sure to return the favor.
A Few Recommendations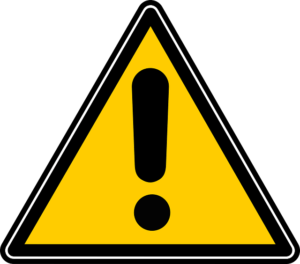 When looking for French friends, it's important to consider a few things:
Be persistent. Don't give up if someone rejects you. There will always be someone who wants to be your friend.
Don't be shy. Shyness won't take you anywhere if you want to make friends. You have to overcome it.
Understand cultural differences. Culture shock is normal when visiting another country and spending time with locals for the first time. Learn to appreciate the differences and don't take things personally.
Respect limits. Your friend might have made it clear from the beginning that he/she was only interested in friendship. Don't ruin it by proposing something else.
Take it slowly. Get to know your friend better before exchanging phone numbers, social media, or other sensitive information. There are many scammers out there.
Conclusion
There are several ways to make French friends. Today we learned a few ideas:
Student exchange programs.
Couchsurfing.
Local events.
Meetup.
Other websites and apps (language exchange sites or social sites).
There are many benefits of having French friends. Not only can you practice your French with native speakers, but you can also learn more about their culture, which is key when learning any language.
Making friends abroad can be hard, but it's not impossible. Just be yourself and understand cultural differences. There are many people out there looking for friends just like you!
Do you have any French friends? How did you meet them? How are they different from your other friends? Let me know in the comments below. Au revoir, les amis!