In my experience, one of the main reasons I started studying French was my interest in French movies and celebrities. Did you know that France is one of the main exporters of actors worldwide? Many Hollywood actors are French or of French origin, although not all migrate to the U.S. as France has an important film industry as well. We will talk about that in a future post.
Well, today we will talk about 10 famous French actors, either dead or alive. You might have heard about them, but if not, you will learn something new to talk about. If you're interested in knowing more, keep on reading.
Gérard Depardieu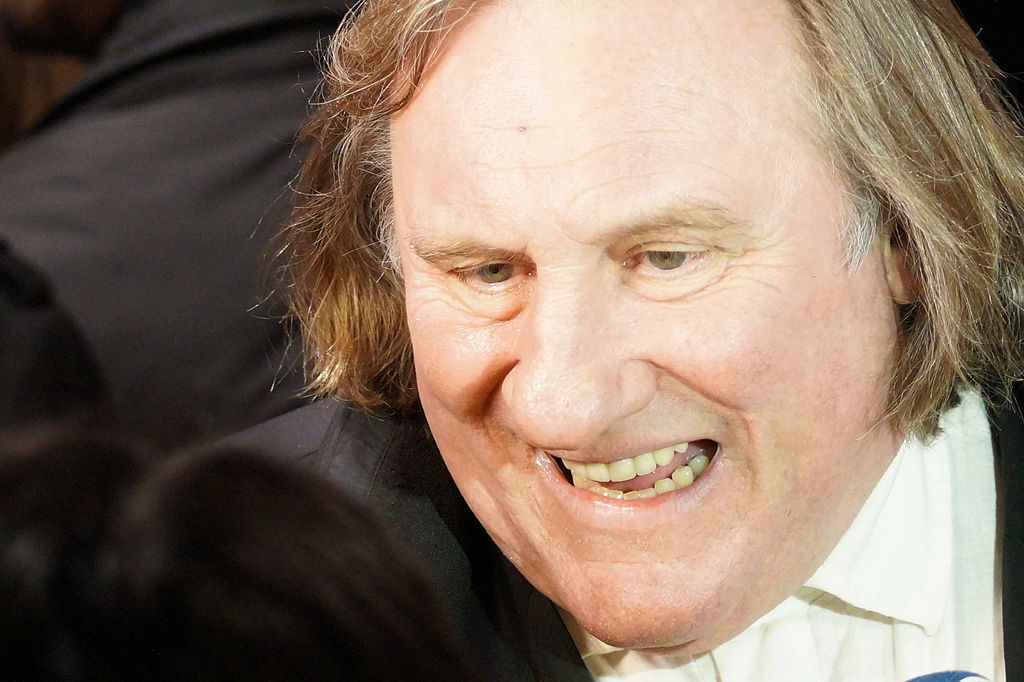 He is probably one of the most famous French actors ever. It seemed at a time that he appeared in every single French movie we saw. His prolific film career started in 1974, but he had been working on stage way before that.
Depardieu was born in 1948 in central France, more precisely, in Châteauroux. He grew up in poverty, and his life wasn't easy. He was even put on probation when he was a teenager.
He made his debut in the movie Going Places, and the rest is history. His career has earned him numerous awards like the Cannes Best Actor Award, the César Award for Best Actor, a Golden Globe, and a nomination for an Oscar.
He is known for movies like The Last Metro, Jean de Florette, Cyrano de Bergerac, Astérix et Obélix contre César, among many others.
Depardieu is a controversial figure. He has been involved in several scandals regarding taxes, sexual assault, and family disputes. In 2013, he moved to Russia and became a Russian citizen.
Alain Delon
Delon was born in one of the wealthy suburbs of Paris. He was expelled from a Catholic school due to his unruly behavior. Later when he was 17, he was discharged from the Navy. He worked as a waiter, a porter, a secretary, and a sales assistant after that.
Brigitte Auber, an actress and friend of his, was an inspiration for him to start an acting career. He became a sex symbol due to his looks and continued that way when he worked in Hollywood.
Delon is famous for movies like Purple Noon, Rocco and His Brothers, L'Eclisse, The Leopard, Le Samourai, Le Cercle Rouge, Monsieur Klein, among others. His awards include a César, a Golden Bear, and a Palme d'Or.
Delon is not only an actor but also a singer, a film director, a screenwriter, a producer, and a businessman. He is currently 85.
Jean-Paul Belmondo
Belmondo was born in 1933 in the suburbs of Paris. He has been described as an icon and national treasure of France. He usually portrayed police officers in thrillers. Even though Hollywood producers tried to get him to work for them, the French actor always refused their offers. It is said he was not willing to risk his privileged position in France to begin a career in another country.
Belmondo was not only one of the most famous actors in France but all of Europe as well. He was also associated with the New Wave movement of the 1960s. He was called the French counterpart of American actors James Dean, Marlon Brando, and Humphrey Bogart.
He had a short boxing career but had always been interested in acting. Some of his most notable works include Breathless, That Man from Rio, Pierrot le Fou, Borsalino, and The Professional. He passed away on September 6, 2021.
Jean Reno
Reno was born in Morocco and is of Spanish origin. His mother died when he was a teenager. He moved to France with his family when he was 17 and obtained his citizenship after serving in the military.
His real name is Juan, but he changed it to the French version for commercial purposes. He was always given the "heavy guy" role when starting due to his large build.
Reno has worked for many years with the director Luc Besson. He has worked in American, English, Japanese, Spanish, Italian, and of course, French productions throughout his career. His filmography includes Crimson Rivers, Godzilla, The Da Vinci Code, Mission: Impossible, The Pink Panther, Ronin, and Les Visiteurs.
Reno is currently 73 and lives between Paris, Malaysia, and Los Angeles.
Louis de Funès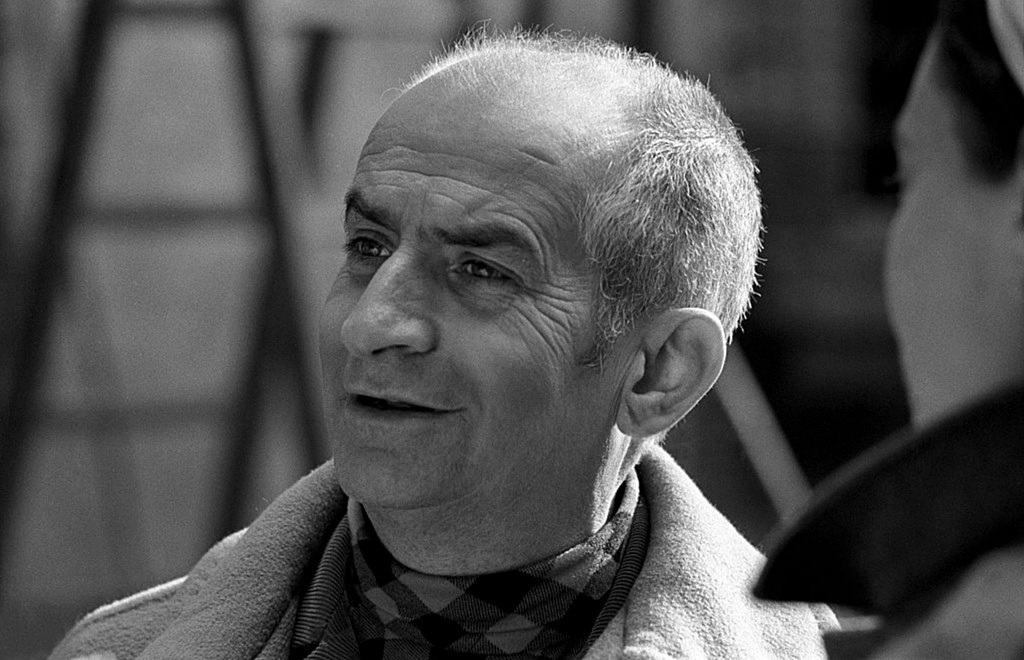 Born from Spanish parents in 1913, "Fufu" spoke French, English, and Spanish. He was fired many times from work. He studied acting for one year, and that's where he made useful contacts for his career.
Louis made his film debut when he was 31. Once he reached stardom, he never stopped working on stage, unlike other actors. Although he was not widely known in the English-speaking world, he was one of the most popular actors at the time in Europe and some Asian countries.
He was often given the role of a middle-aged man with tendencies of hyperactivity and anger. His short height combined with his wide range of facial expressions resulted in a special comic effect. However, it is said that in real life he was a very shy person.
Some of his most notable works are Ah! Les belles bacchantes,  Le Mouton à cinq pattes, La Traversée de Paris, Pouic-Pouic, and Le gendarme de Saint-Tropez.
He passed away on January 27, 1983.
Jean Gabin
Jean Gabin was an important actor and singer. Due to his significance in French cinema, he was given the Légion d'honneur, the highest French order of merit.
Gabin was born in Paris and left school early. At the age of 19, he entered show business and performed various minor roles. After his return from the military, he worked in diverse music halls and operettas, including the legendary Moulin Rouge.
His film career started in the era of silent films. After making the transition to sound films a couple of years later, Gabin continued playing secondary roles until his breakthrough in Maria Chapdelaine.
During World War II, he escaped the German occupation of France and moved to the U.S., where he performed in two movies. However, they were not successful. During that time, he held a long romantic relationship with German actress Marlene Dietrich.
After a long stall in his career, he made a comeback in 1954. His most acclaimed films include Pépé le Moko, La grande illusion, Le Quai des brumes, La bête humaine, Le jour se lève, and Touchez pas au grisbi.
He died on November 15, 1976, and his ashes were scattered in the sea with military honors.
Yves Montand
Yves Montand was another important actor and singer. He was born in Italy in 1921 but grew up in Marseille. He began his career as a music-hall singer until he was discovered by Edith Piaf and joined her act in 1944. His songs about Paris became classics and earned him international recognition.
As an actor, he appeared in American movies and Broadway productions. His prolific career includes films such as I comme Icare, Garçon!, Jean de Florette, and Manon des Sources.
He was married to French actress Simone Signoret until she died in 1985. He died from a heart attack on November 9, 1991, on the set of a movie. Coincidentally, the character in his movie dies from a heart attack, too.
Gérard Philipe
Gérard Philipe is one of the icons of French cinema probably due to his early death at the peak of his popularity. His career was short but prolific encompassing 32 films between 1944 and 1959. He was active in both movies and theater.
He studied acting at the Conservatoire of Dramatic Art. His film debut was in Les Petites du quai aux fleurs. However, it wasn't until he performed in the play Caligula that he rose to prominence. He was only 20 at the time.
Some of his most notable appearances were in The Idiot, Devil in the Flesh, Such a Pretty Little Beach, All Roads Lead to Rome, and Beauty and the Devil.
His last film was Fever Mounts at El Pao, directed by the internationally acclaimed director Luis Buñuel. He died of liver cancer a few days before his 37th birthday.
François Cluzet
Cluzet is a movie and theater actor. He debuted on stage in 1976. His first appearance on the big screen was three years later.
Many of Cluzet's movies lean toward drama. He has often played the role of a tormented writer. He tried his luck out of France in 1994 but came back home in 1995.
Some of his most famous movies include Coup de foudre, Round Midnight, Rue du départ, Chocolat, Force majeure, Trop belle pour toi, and La Révolution française. However, his most acclaimed project is, without a doubt, Intouchables. This movie was based on the true story of a rich quadriplegic and a young caregiver that got out of jail recently. It became the highest-grossing non-English language movie in 2012.
Cluzet is currently 66 and keeps active in the film industry.
Romain Duris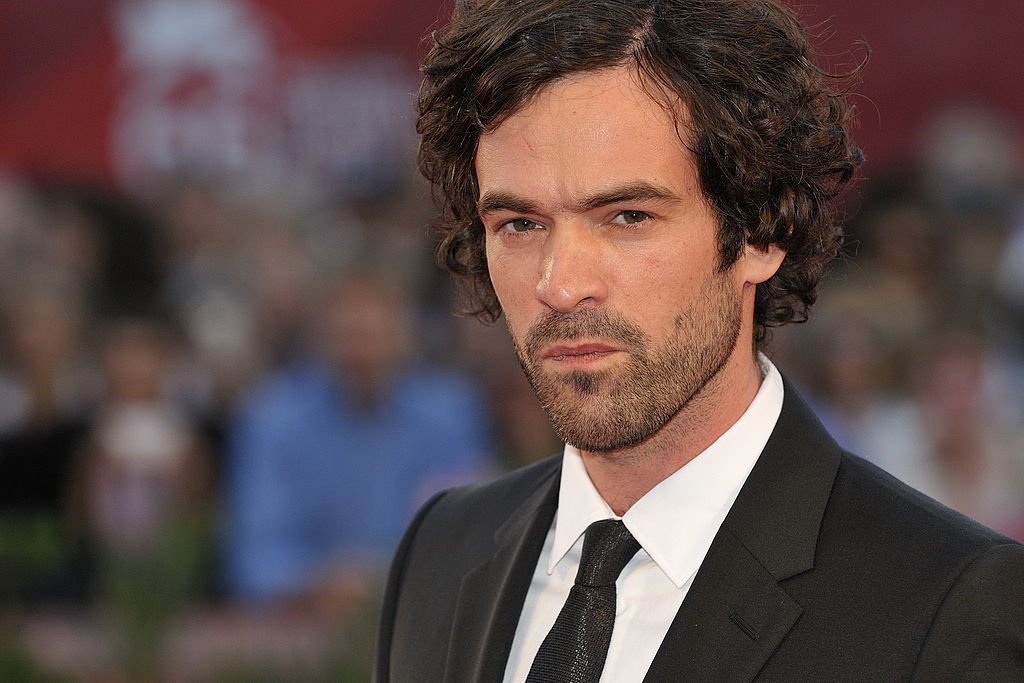 Romain Duris is one of the most popular French actors in our day. He is better known for his role as exchange student Xavier Rousseau in the Spanish Apartment trilogy: L'Auberge Espagnole, Russian Dolls, and Chinese Puzzle.
Duris has a strong interest in music and even formed a band, but it was acting that made him popular in show business.
He is known for his versatility. He has played a gangster, a superhero, a heartbreaker, a strict boss, and even a priest.
Besides the Spanish Apartment trilogy, other famous movies include The Beat That My Heart Skipped, Dobberman, Heartbreaker, Populaire, All the Money in the World, and Arsène Lupin.
He lives in Paris with his girlfriend.
Wrap-up
There you have it. Today we learned about 10 famous French actors that have left their mark in French cinema. Some of them are no longer with us but became international legends.
Their lives are far from perfect, which reminds us they're just humans like us.
Have you seen any of the movies they appeared in? Which ones? Did you like them?
Which French actor would you add to the list? Let me know in the comments section below. Au revoir, les amis!
Let's Learn French!

Are you ready to take your French to the next level? I'm glad you are! Whether you are a beginner or an intermediate/advanced learner, I can recommend a few options for you.
For starters, if you're someone who likes to study on his own, I recommend the following programs:
Busuu
Mondly
Rocket Languages

However, if you would like to hire a teacher/tutor, I recommend you try the following:
italki
Lingoda
Preply

Feel free to check my site to learn about more resources. Don't forget to check back often to learn more about the French language and culture. Salut!