In our previous post, we talked about 10 famous French actors. We learned details about their lives and careers and came to a better understanding of why they are/were who they are/were. But let's not forget the ladies! That's why today we will talk about 10 famous French actresses.
Many of those ladies rose to prominence and just like men, showed us the best of themselves on screen. Some of them had hard lives but despite that, they reached important positions and left a valuable legacy for future generations. Let's learn more about these amazing ladies, shall we?
Catherine Deneuve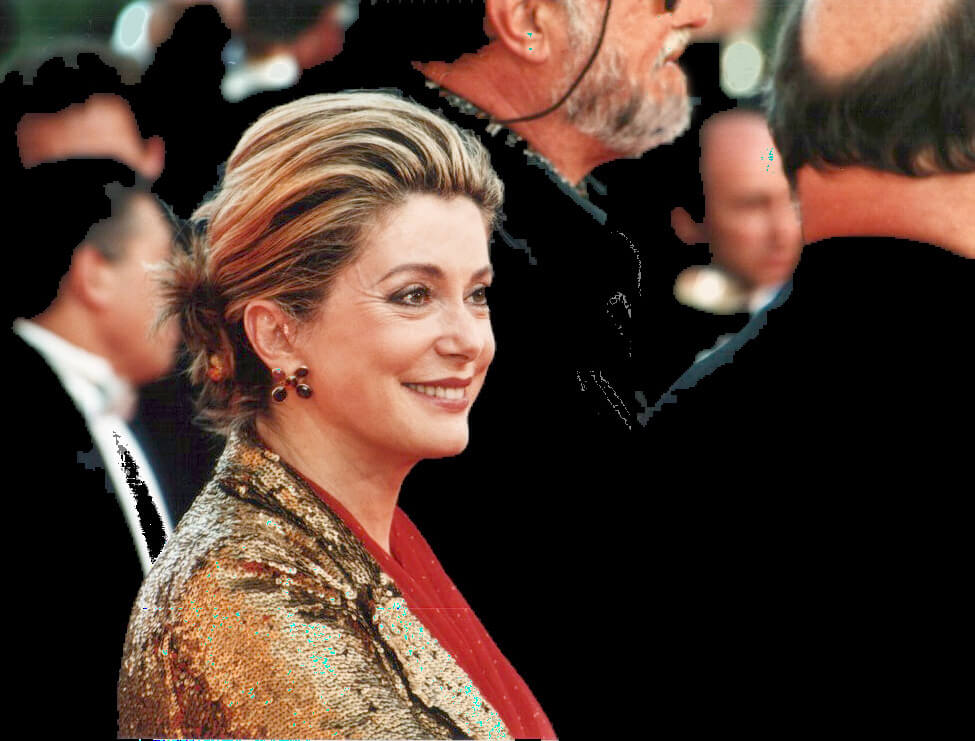 Catherine Deneuve is undoubtedly one of the greatest French actresses of all time. Although she focused on her acting career, Deneuve has also worked as a singer, a model, and a producer.
Deneuve has an artistic background since both of her parents were stage actors. She debuted on screen when she was only 13 years old.
She often portrayed the role of a mysterious, sophisticated woman in her movies. Her talent landed her important roles in projects led by renowned directors like Roman Polanski, François Truffaut, and Luis Buñuel.
Some of her most notable works include The Umbrellas of Cherbourg, Repulsion, Belle de Jour, Tristana, Indochine, and Place Vendôme. She has also participated in English-speaking films like The April Fools, Hustle, The Hunger, Dancer in the Dark, and The Musketeer.
Deneuve's beauty opened many doors for her. For instance, she appeared on Playboy and modeled for renowned designers like Yves Saint Laurent and Louis Vuitton.
She continues participating in movies and is actively engaged in charitable works and politics.
Brigitte Bardot
Brigitte Bardot was one of the most well-known sex symbols during the 1950s and 1960s. She was famous for playing the role of a liberated, hedonistic woman.
Bardot was born in Paris. She lived a luxurious life but resented her parents due to their strictness. This is probably one of the reasons that explains her rebellious attitude in life.
Bardot was interested in ballet and took classes for three years. When she was 15, she was hired as a fashion model and appeared on the cover of Elle. This would later land her a movie offer.
She appeared in 47 movies, but four of them were decisive in her career: Naughty Girl, Plucking the Daisy, The Bride Is Too Much Beautiful, and And God Created Woman. This last movie turned her into an international star. It was a huge success in Europe but not so in the U.S. where it scandalized American viewers.
The French actress is currently 87. She retired in 1973 and became an animal rights activist.
Jeanne Moreau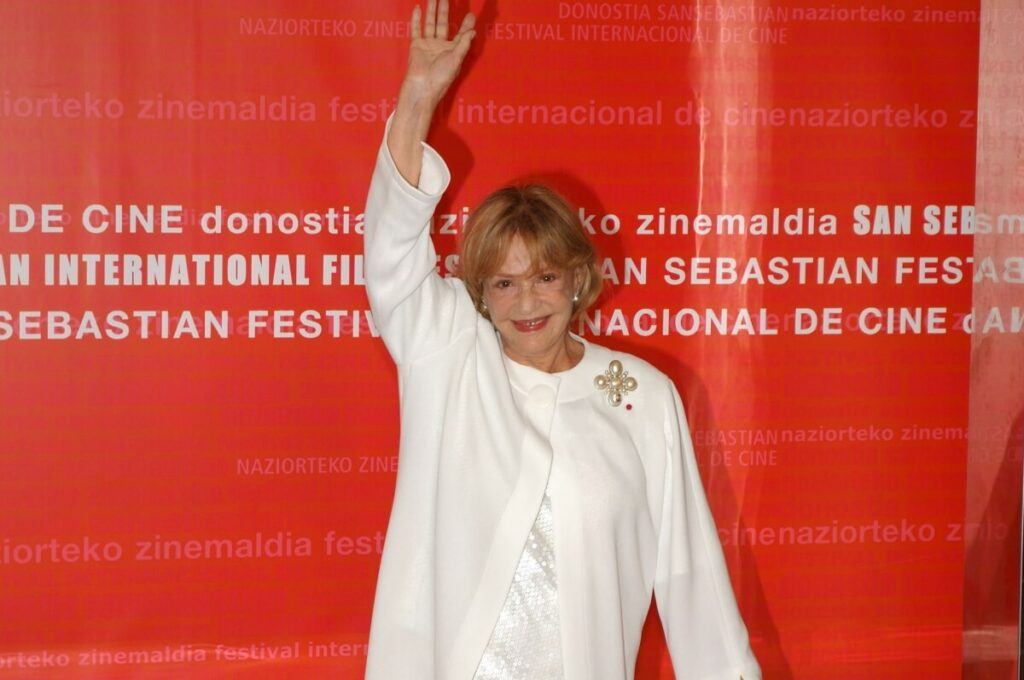 Jeanne Moreau was born in Paris in 1928. Her family was split during World War II, and she lived with her mother during that time.
When she was 16, she attended a performance of Antigone, and that's when she discovered her vocation.
Moreau debuted at the iconic Comédie-Française in 1947. She began appearing in movies a couple of years later. Some of her most notable performances were in Elevator to the Gallows, Les Amants, La Notte, Jules et Jim, Diary of a Chambermaid, and Viva Maria!
Moreau was an icon of the French New Wave. Her roles were the combination of a femme fatale and an intellectual. She helped redefine feminism in an era where women were seen as either virgins or prostitutes.
She was active in the show business for almost 70 years and earned numerous awards. Moreau was called "the greatest actress in the world" by Orson Welles. She passed away in 2017.
Simone Signoret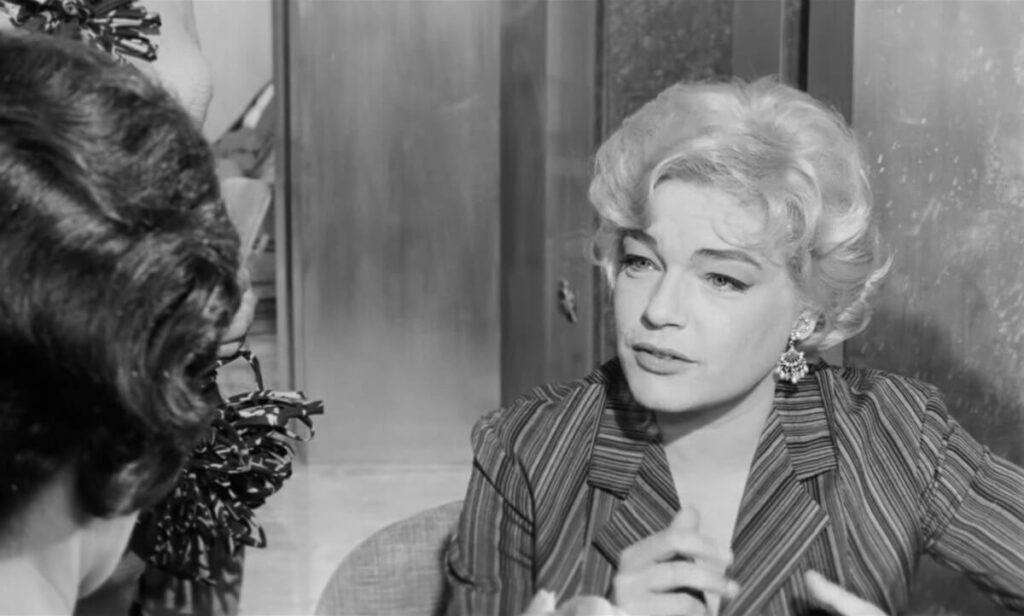 Simone Signoret was born in Germany in 1921. She grew up in Paris. At an early age, she was responsible for supporting her family during the Nazi occupation.
During this time, she became involved with a group of actors and writers that met at a café. She developed an interest in acting, and her friends encouraged her to pursue her dream.
Due to her sensual looks, she was often given the role of a prostitute. Some of her most famous movies include La Ronde, Casque d'or, Thérèse Raquin, Les Diaboliques, and The Crucible.
Her career continued well into her 60s despite sexist and ageist comments from critics. She died of pancreatic cancer in 1985.
Danielle Darrieux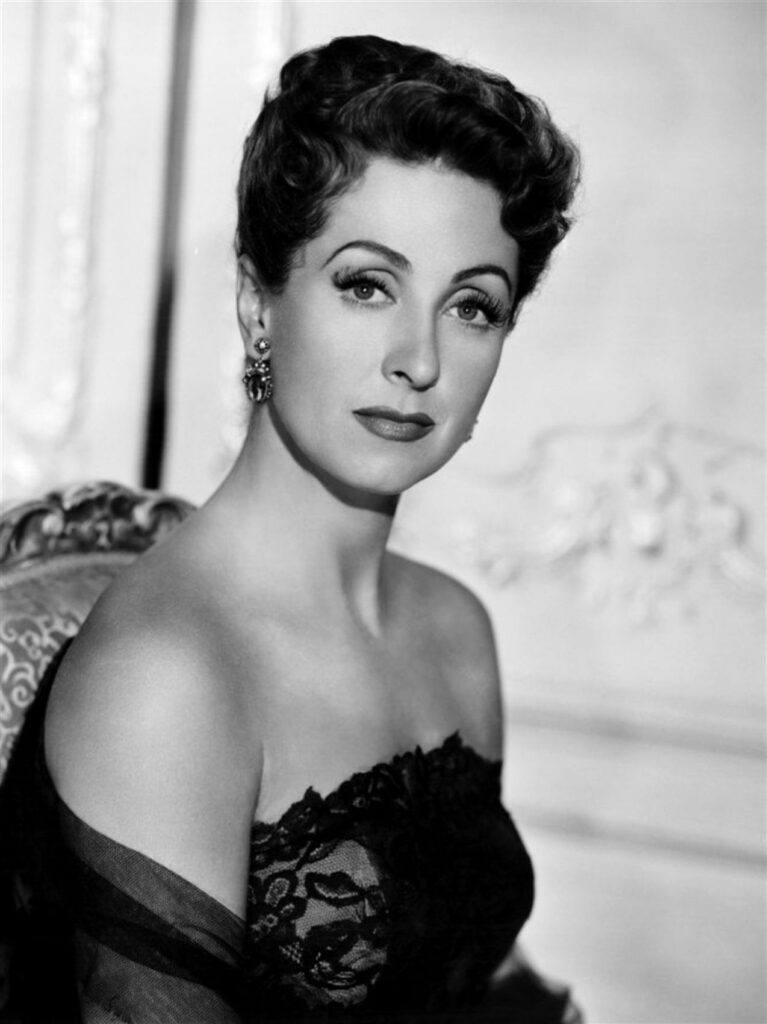 Darrieux was born in Bordeaux in 1917. She studied music in Paris and got her first movie role when she was only 14. Due to her versatility (she could also dance and sing), she received numerous offers thereafter.
She was encouraged by her husband to try Hollywood and even signed a contract. When her contract ended, she returned to France, but she would come back to appear in other Hollywood films years later.
Some of her greatest films include Mayerling, La Ronde, Le Plaisir, and The Earrings of Madame de… She mastered comedy, romance, and noir throughout her 80-year career. She appeared in more than 110 movies in total.
The legendary actress died a few months after turning 100 in 2017.
Michèle Morgan
Michèle Morgan was born in one of the wealthy suburbs of Paris. She was determined to become an actress and left home at 15. She worked as an extra in several movies to pay for her acting classes.
Morgan appeared in her first major movie in 1937 and continued working until she had to escape from France during the Nazi invasion. She spent a few years in the U.S. and tried her luck in Hollywood but was not successful. She returned to Europe after the end of the war in the mid-1940s.
Some of her most famous movies include Gribouille, Le Quai des Brumes, Remorques, La Symphonie Pastorale, Les Grandes Manœuvres, and Marie-Antoinette reine de France.
She virtually retired in the 1970s and only made special appearances after that. She passed away in 2016.
Fanny Ardant
Fanny Ardant was born in France in 1949 but grew up in Monaco. At 17, she moved to France to study Political Science at the university but changed to acting in her early twenties.
Ardant gained international recognition in the early 1980s for her role in La Femme d'à côté opposite Gérard Depardieu. For this movie, she received her first César Award nomination.
She has worked with renowned European directors in movies like Les Uns et les autres, The Family, Melo, What a Drag/Pedale douce, and Ridicule.
Ardant has also starred in several Hollywood and British movies. She has received numerous awards for her performances.
At 72, she is still active in the film industry.
Leslie Caron
Leslie Caron was born in 1931. Her father was a businessman and her mother, a dancer. It was her mother who motivated her to start an artistic career after losing their wealth during World War II.
Initially, Caron was a ballerina. She worked in the Ballet des Champs Elysées ballet company until she was discovered by the American actor Gene Kelly. He would become a friend and mentor to her.
Many of Caron's movies were successful musicals. However, she was not satisfied with them. She wanted to do more serious acting and that's why she studied the Stanislavsky method.
She returned to France in the early 1970s but was not well received by her fellow countrymen. She once said that the French love Americans and Brits but not somebody who's French and made it in Hollywood.
Caron is famous for movies like An American in Paris, The Glass Slipper, The Man with a Cloak, Lili, Daddy Long Legs, and Gigi.
She considered retiring during the 2020 lockdown but hasn't made the decision just yet.
Isabelle Huppert
Isabelle Huppert was born in Paris in 1953. She was encouraged by her mother to pursue a career in acting. She became a teenage star and later attended acting school.
Huppert debuted on tv in 1971 and on the big screen in 1972. The actress started being recognized by the public after appearing in the controversial Les Valseuses, a cult film considered vulgar and immoral.
Since her debut, Huppert has worked in several countries like Italy, Russia, and the U.S. In fact, it is said that one of the three movies she makes every year is foreign.
Huppert is a versatile actress and appears in both art and commercial movies. However, she is mostly known for playing the roles of cold, disdainful, immoral women.
Some of her most memorable performances include La Dentellière, Violette Nozière, Une Affaire des Femmes, Madame Bovary, Malina, La Cérémonie, and La Pianiste.
Audrey Tautou
Audrey Tautou was born in Beaumont in 1976. At an early age, she showed an interest in acting. She started taking lessons at the Cours Florant, where she learned English and Italian.
She made her acting debut at 18. However, it wasn't until 2001 that she gained international recognition after starring in Amélie. The movie was a success among both critics and viewers.
Although she has appeared in English-speaking movies, she has made it clear that she considers France her home and would never move to Hollywood.
Tautou is a versatile actress and has appeared in thrillers, dramas, and comedies. She is famous for movies like Dirty Pretty Things, A Very Long Engagement, The Da Vinci Code, Coco Before Chanel, and The Odyssey.
Tautou has also modeled for important brands like Chanel, Montblanc, and L'Oréal. Additionally, she has been declared a fashionista by the French media.
Conclusion
Today you learned about the lives and careers of 10 famous French actresses. There are way many more we could talk about, but it would be a super long post.
As we saw above, many of the lives of these women were not easy. They faced poverty, war, sexism, and other obstacles, but they didn't let that put them down. That makes us admire their work even more.
I hope you liked this list. Who would you add? Let me know in the comments section below. Au revoir, les amis!
Let's Learn French!

Are you ready to take your French to the next level? I'm glad you are! Whether you are a beginner or an intermediate/advanced learner, I can recommend a few options for you.
For starters, if you're someone who likes to study on his own, I recommend the following programs:
Busuu
Mondly
Rocket Languages

However, if you would like to hire a teacher/tutor, I recommend you try the following:
italki
Lingoda
Preply

Feel free to check my site to learn about more resources. Don't forget to check back often to learn more about the French language and culture. Salut!