I get asked this question a lot: What is the easiest way to learn French? Is it books, taking private lessons, audiobooks, videos, magic? Certainly, French is one of the most popular languages worldwide, and it's not easy to learn for many. Whether you want to understand French movies, music, or interact with native French speakers, learning French is a goal to be reached.
Don't despair. If you haven't tried any methods yet or maybe you've tried some of them unsuccessfully, today I will give you a few pointers that will help you a lot in your road to fluency. If you would like to learn more, keep reading till the end. Allons-y!
Download a Couple of Apps
Who doesn't have a smartphone these days? I bet everyone does. It doesn't have to be the most expensive or fancy phone in the market. Choosing Android or iPhone is a personal decision, but either one will do.
If you're an absolute beginner, it's important to start with the basics: pronunciation, vocabulary, and grammar. Many apps can help you achieve this. There are apps of all kinds nowadays. They come with interactive lessons and are a fun way to learn.
Some apps you could try are Duolingo, Memrise, and Babbel. For a comprehensive list, click here.
Practice Association as Much as You Can
This may seem a little bit old school, but it works. Do you remember when you were in school? You learned vocabulary through the association of words. Visual learning has proved to be one of the most effective learning methods of all time. We are visual creatures by nature.
But how can you incorporate this into your learning? It's quite simple. All you have to do is write vocabulary words on sticky notes, stickers, or labels and put them where they belong. You can label the table, a chair, the fridge, the microwave, etc. You will familiarize yourself with these items, and in no time, you will increase your vocabulary.
Focus on Listening and Speaking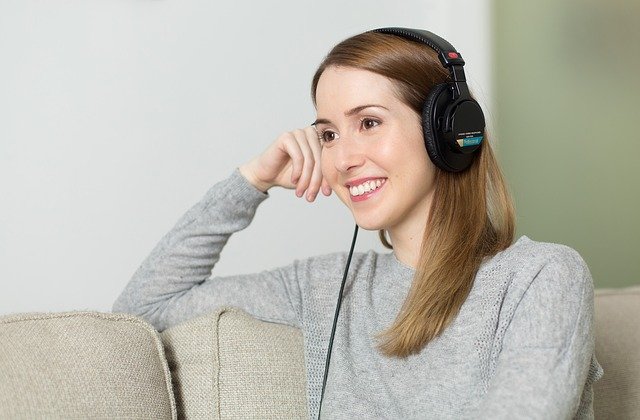 You can read a thousand French books and still not speak French. How's that? Well, although reading is a useful tool for learning French, you have to train your ear and mouth as well.
Foreign languages usually have sounds that don't exist in our native languages, and the only way to grasp them is by listening, listening, and listening. Train your ear until you become familiar with French sounds. Only then will you be able to incorporate them into speaking. Listening and speaking are mutually inclusive. You cannot do one without the other.
Bingewatch YouTube Videos
YouTube has tons of content to learn French. That is how I came across channels like Learn French with Vincent, Français Authentique, Français avec Pierre, among many, many others.
The cool thing about YouTube is that videos are fun and free, not to mention you can watch them wherever you are. You can watch them during your lunch break, before going to bed, waiting at the airport, etc. All you need is an electronic device and an internet connection.
You can find all kinds of French content on YouTube: French lessons, music, movies, vlogs… Try it out if you haven't!
Expose Yourself to the Language
Ideally, you should go to France or some other speaking country for a few months to learn French. But how can you expose yourself to the language if moving abroad is not an option?
Well, besides YouTube, there are many resources you could try. For instance, you can watch movies on Netflix and Prime Video and listen to music and podcasts on Spotify.
I also recommend trying the Meetup app. There might be one or more French meetups in your city that you can attend regularly. Another option is finding a tandem partner for a language exchange. You can even become friends and visit each other in the future.
Get a French Tutor/Teacher
There are two approaches you can take here: you can either attend traditional, in-person classes or online classes. In-person classes allow you to interact and socialize with other students, but it can be expensive or hard to fit into your schedule. On the other hand, online classes are more convenient in terms of affordability and time management.
Getting a tutor/teacher is especially recommended for those people that struggle with self-learning. Some people need someone who guides, supervises, and motivates them.
Regardless of your level and learning style, I recommend taking classes at some point. Not only will you learn more, but you will also reinforce the things you've learned so far.
Make It a Way of Life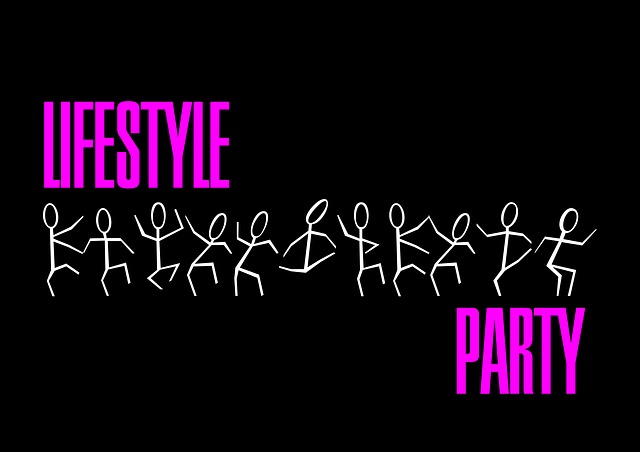 Don't think of French as something you have to do. It doesn't have to be boring and limited to just classes. Instead, make it a way of life. How can you do that? You can do that by incorporating it into your daily routine.
There are many ways to fit French into our busy routines. For instance, you can listen to a French podcast while sitting in traffic. You can also listen to French music while working out at the gym. When you have free time. watch a French movie instead of an English-speaking one. Watch a YouTube video before going to bed. Attend a French meetup or talk to your French friends online once or twice a week.
It's the small things in life that lead to greater things. This is the best way to immerse yourself in French culture if you can't move to France.
Be Realistic and Consistent
Now, although it's possible to learn French in a year or less, you can't expect to achieve that if you rarely study or don't do anything to learn. Learning French is like working out. To get results, you need to work for them. You have to do your part.
Now, I'm not saying you have to spend hours studying without any rest. Twenty or thirty minutes a day is enough. The key is consistency. Try to do something every day: read a book, listen to a podcast, take a grammar lesson, play on Duolingo, talk to your French friend, etc. As long as you do something to practice, albeit minimal, you will be getting nearer your goal.
Conclusion
The best way to learn French may not necessarily be the easiest way, too. For many, the best way is to move to France and immerse themselves in the culture. However, for various reasons, that's not possible for everyone.
Luckily, there are many things we can do to learn French without leaving home. We just have to understand that we all learn differently and that we can learn French if we really want to. When there's a will, there's a way. Find something that works for you. In the end, it all comes down to personal preference.
What do you think? In your experience, what is the easiest way to learn French? Let me know in the comments section below. Au revoir, les amis!
Let's Learn French!

Are you ready to take your French to the next level? I'm glad you are! Whether you are a beginner or an intermediate/advanced learner, I can recommend a few options for you.
For starters, if you're someone who likes to study on his own, I recommend the following programs:
Busuu
Mondly
Rocket Languages

However, if you would like to hire a teacher/tutor, I recommend you try the following:
italki
Lingoda
Preply

Feel free to check my site to learn about more resources. Don't forget to check back often to learn more about the French language and culture. Salut!